The 2020 Bridge Team decided on seven core values that help ground and inform how we intentionally move the work forward this year. We use these in our decision-making processes, to help inspire us, and push us towards bringing you a stronger conference each year.
Our core values this year are:
Equity
Belonging
Leadership
Change
Nourishing
Innovation
Community
We are continuously trying to check ourselves as a team in not only what these values look like, but what they feel like as well. We don't aspire to perform, but rather break ceilings. Centering equity is both a broad and specific statement; when an organization states something along the lines of, "we stand for equity," we don't always know exactly what that means outside of stock photos with folks of color or generic organizational statements. What does it look like for them internally? What exactly are they centering race, sex, gender, class, accessibility?
So, in honor of transparency we are doing a blog series on some specifics for how each of these seven values are showing up in our Bridge Team this year from different folks on the team.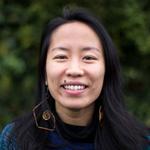 "First and foremost, I think the composition of our committee is diverse and as folks sitting at 'the table' of the conference design and decision making, that in itself is a first step and a part of institutional change for our SOWA. We are breaking down and unlearning hierarchical thinking of conference planning in a way that is inclusive and allows us to experiment and learn from the past experiences [whether that be past grievances or praise].
In our request for proposals for workshops we created a rubric that helps us centers equity, so that we may hear from folks traditionally marginalized at conferences. Which also forces us to question our perception of who holds knowledge and who holds power in the field of youth development. While the advantages of technology will allow more people to participate, we recognize that access to internet and tech may be a barrier for some. While we can't control or change everything about the conference this year, we are taking notes for the future." – Leah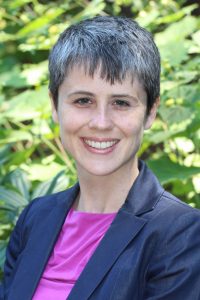 "In our 18 years of hosting the Bridge Conference, this is the first time it will be virtual. Planning this year's event is enabling us to think expansively and creatively about equity and accessibility in a virtual world. While it's possible that people may be able to convene in some regions in October, we are centering those most impacted by health disparities caused by systemic racism by offering a conference that can be fully attended while being physically alone.
Shifting to a virtual environment also presented us the opportunity to offer a Bridge Conference experience at a lower price point, one that is more aligned with what we understood about the potential economic impact related to COVID-19 in 2020. We are excited by the potential to reach providers and partners across the Pacific Northwest region and beyond, for whom travel to Seattle may have been a barrier in the past." – Anne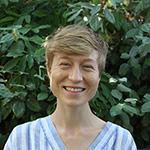 "Anchoring equity has brought a sense of focus, especially during these waves of uncertainty these past few months. From the unknown surrounding COVID-19 and the pandemic alongside ongoing movement in combating structural racism — I honestly don't know how we could not be centering equity at this moment. It truly has grounded our reflection in the Team.
I acknowledge our room for growth in racial equity, and specifically around rural and non-English speaking community engagement. I am quite grateful to be a part of this process and to continue to reimagine that for Bridge. Our ongoing conversations centering access and equity cropped up for us internally, especially around the Request for Proposals, reaching attendees with various technical and accessibility needs, and this full transition to what this virtual space could be. One part of the conference I'm especially excited about is our Storytelling Hour (Wednesday, 10/28) – a witnessing space to elevate the power of storytelling, a specific narrative, and/or collective voice in a conference. I look forward to seeing how this space develops, and eager to listen." – Clara
For me, I am proud of taking a deeper dive into process and the things facilitators, speakers, and participants don't usually see, but have a huge impact on what y'all experience. How we make decisions and vote for things, how we inform, and are informed by community have taken several pivots – and I hope to continue to do so. This team works on several projects outside of Bridge, but I think this is all our favorite collaborative project. And not because it's been the easiest or simplest because it has definitely not been, ha. But, if I had to say specifically what makes this project so energizing to work on is (because of several reasons) the Bridge team was given a lot more autonomy and power of choice this year. And what we did with it was spread it – not hold it or give ourselves a ton of pressure. We released it to other folks on our team, to colleagues and contractors, to community and are trying our best to weave it all together bit by bit over time to eventually curate an event that feels like it was truly made for us. That it will be as empowering of a space as all the work we know folks in our field are doing every single day.