"For me, forgiveness and compassion are always linked: how do we hold people accountable for wrongdoing and yet at the same time remain in touch with their humanity enough to believe in their capacity to be transformed?" ~ bell hooks 
I started working on this year's Bridge theme at end of February–when I thought I would be back in the office in two weeks max (almost laughable at this point); back when Breonna Taylor and George Floyd still had their breath — when so many folks laid content and complicit with their everyday life.
Having been a participant, a facilitator, and a support staff in previous years, working in depth on the creation of the Bridge conference was highly intriguing. I wanted to curate a space where I, a Black queer womxn, and other marginalized communities could be heard. Where we could take up space and not have to fight for a seat at the table, and where it was recognized that the rights to the table should have never been owned.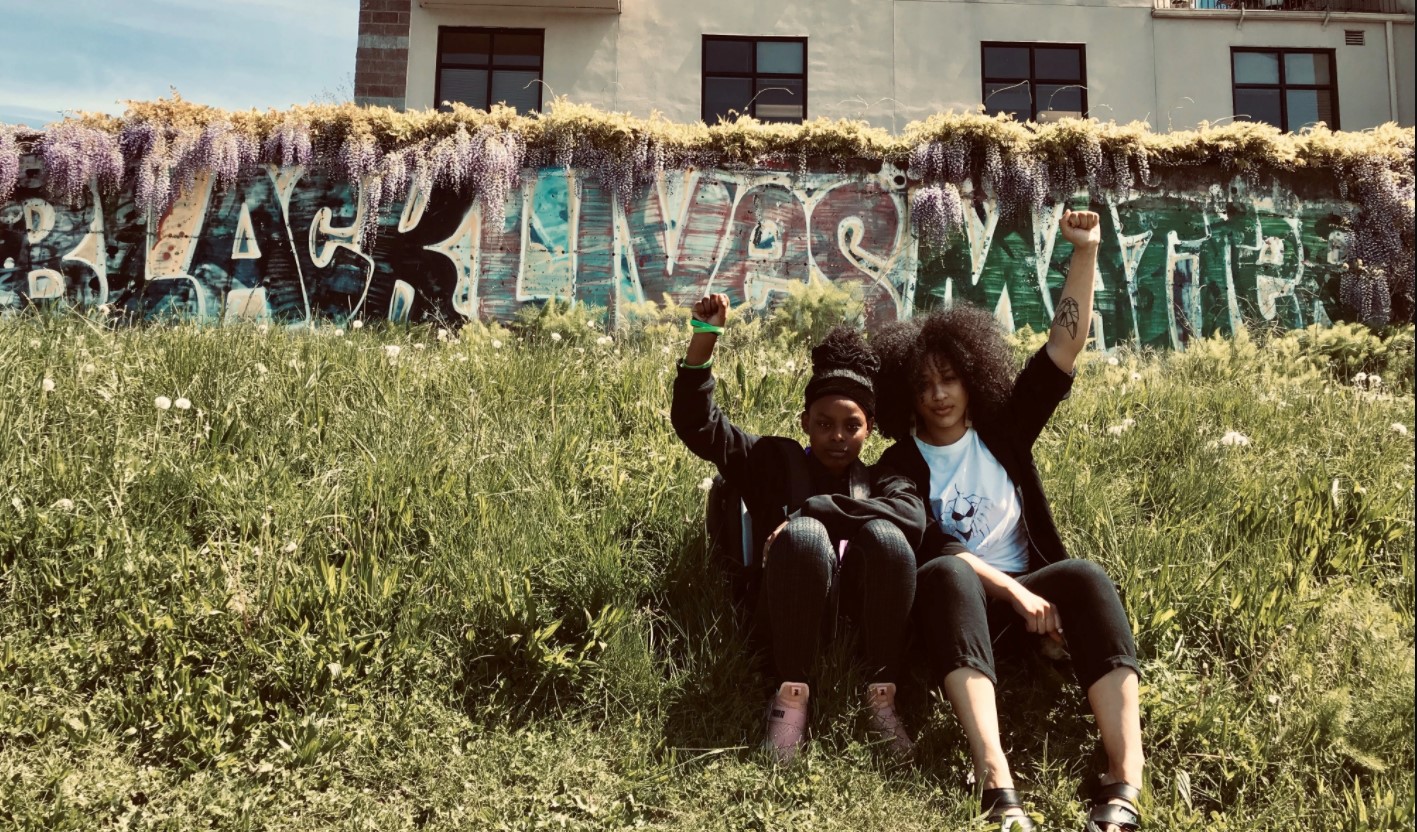 The history of nonprofits is a shaky one at best, but over time many of our organizations have shifted or have been reclaimed by community and are doing amazing, life-shifting work. Over the years I have seen so many incredible programs, people, and organizations, and my time at SOWA has further widened my scope of all the amazing folks in our sector – I see you, I honor you.
I think we have some of the most multifaceted people in any workforce sector; I mean, people act as second parents, therapist, STEM educators, mentors, homework support, family advocates, adult allies, and anything else our youth need — all in one person. Yet there is a clear cycle of stagnant social mobility where folks of color sit in direct service and management positions, while predominately white middle-aged females sit in leadership, finance, fundraising, and policy roles (a.k.a. the jobs that actually pay well enough to afford Seattle housing).
Or simply the inaccessible funding models, and the bending over backwards tap dance for funding folks have to do. Or the inequitable and performative partnerships between schools and community- based organizations that get pulled out from under folks' feet at the slightest inconvenience. The list goes on… But if it is called out, whether by an individual or by an organization, it is shamed as "not truly caring about the mission statement," gaslighted, or just dismissed all together. Sound familiar at all?

We have something really wrong with our field and because of fragility, fear of public failure, or simply not wanting to call a spade a spade, we don't acknowledge it. And by doing so we continuously cause harm to the same communities we build our whole missions around. This is not a call-out to any specific organization or person, these are systems issues – they are our issues and we have to take ownership if we want to change them. Our system is one of many that upholds and maintains white supremacy. This is not new news to most, but if it is then, "welcome to the real world" (Morpheus voice).
All sarcastic banter aside, this year we have been given an opportunity and truly unique chance to plant new seeds we can be proud of in years to come. All the rules have been broken and the table is flipped – this is our chance to fully reimagine our work. Bridge is a once-a-year event, an annual spark if you will. This year the spark has already been ignited and the hope is that this year Bridge plays as an intentional ripple effect of that spark. That we utilize this moment where school district reps, nonprofit systems folks, community leaders, youth development professionals — everyone that plays a role in our sector — convene with fuel to keep this fire lit to design a sector that affirms that it is all of our birthright to thrive.