This has truly been a year like no other, with the devastation and uncertainty brought on by the pandemic and the mass racial uprisings that make it inevitable for the country to reckon with centuries of systemic oppression. We are, in many ways, at a crossroads. It is a critical time. A time to look back with clear vision at what has brought us here, the progress that has been made, and the work that is still needed to create a society built on a foundation of equity and liberation. 
As we come together this year at the 2020 Bridge Conference with this year's theme, The Seeds We Sow, we are called to bring together our individual and collective ability to reimagine new ways of being and new ways of working together. Through the theme, we are called to show up with:
Equity
Belonging
Leadership
Change
Nourishing
Innovation
Community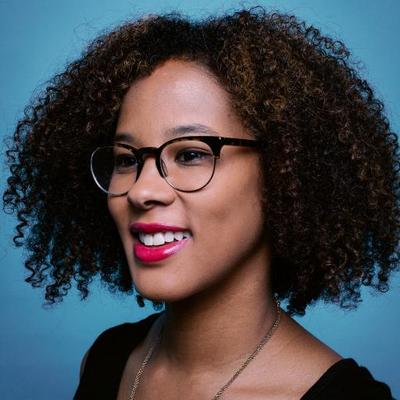 As we do this, we must also be willing to dig deep and look at the roots of systemic oppression. This work, though difficult, is necessary. To help ground us in that history and provide valuable insights about the root causes of racism and oppression in this country, we are honored to have Dr. Megan Ming Francis as our opening keynote speaker this year.
In thinking about this year's theme, The Seeds We Sow, Dr. Francis shares:
"I think this is an exciting moment to think about the type of future we want and the choices we need to make today to ensure that future happens. It is a time in which young people, educators, and communities are aware of the immense power they have to disrupt and to reshape existing systems. And so, I don't think there is any better time to think about growth and intentionality than the present moment."
Dr. Francis' research and teaching is focused on the long civil rights movement in the United States. It is about how people at the margins of society radically imagine, strategizes, and risk their lives for a more equitable future. As individuals who are deeply committed to supporting our communities and building systems, programs, and organizations that address inequity and strive toward justice, Dr. Francis reminds us that:
"An organized movement of people who care—can change the world and shift power and resources to those who need it."
Dr. Megan Ming Francis is an Associate Professor in the Department of Political Science at the University of Washington and is also the Field Director for History and Political Development at the Washington Institute for the Study of Inequality and Race (WISIR). Dr. Francis specializes in the study of American politics, race, social movements, and the development of constitutional law. She is particularly interested in the construction of rights and citizenship, Black political activism, and the post-civil war South.  
Born and raised in Seattle, WA, she is a proud alumnus of Seattle Public Schools, Rice University in Houston, and Princeton University where she received her M.A. and her PhD in Politics. 
Dr. Francis is the author of the multiple-award winning book, Civil Rights and the Making of the Modern American State (2014). This book tells the story of how the early campaign against state sanctioned racial violence of the National Association for the Advancement of Colored People (NAACP) shaped the modern civil rights movement. 
Her research and commentary have been featured on MSNBC, The New York Times, BBC, Al-Jazeera, NPR, Democracy Now, PBS, Newsweek, the Washington Post, the Seattle Times, and TEDx Talks. To learn more about Dr. Francis, check out this video.
We look forward to having Dr. Francis open the 2020 Bridge Conference by grounding us in history while helping us to make more sense of the present context.