We are thrilled to have Tanaya Winder as our Opening Keynote Speaker at this year's Bridge Conference. Our Bridge Planning Team was inspired by her storytelling, artistry, and messages about healing and wellness, which match our desire to build a Conference that integrates opportunities for healing, restoration, and joy. We appreciate her roots in youth development and we sought out people whose identities have not been as well represented in the past few years. She is able to talk about difficult things while still leaving folks feeling uplifted and her work is well-aligned with our theme of Illuminating Becoming.
---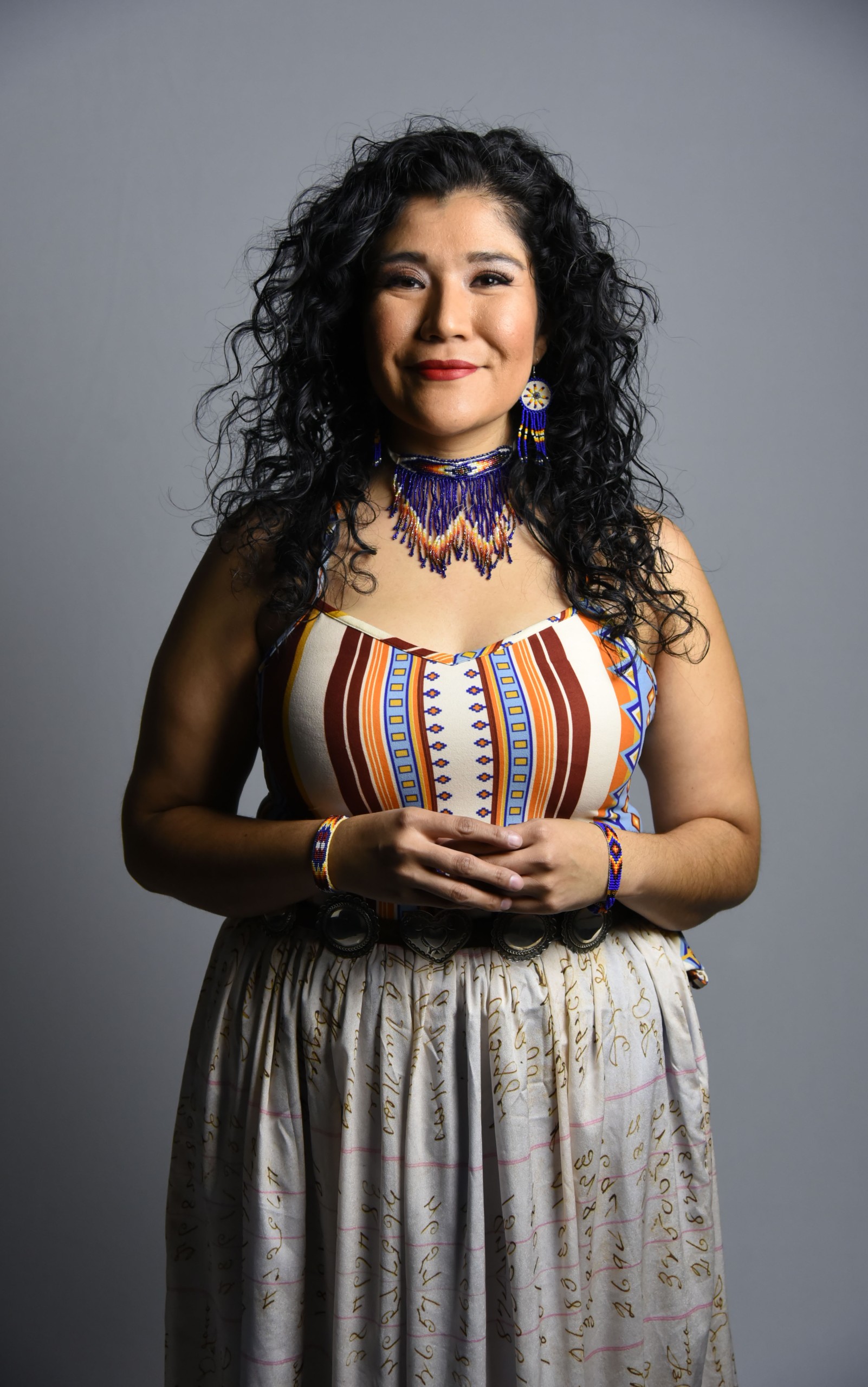 Tanaya Winder is an author, singer / songwriter, poet, and motivational speaker who comes from an intertribal lineage of Southern Ute, Pyramid Lake Paiute, and Duckwater Shoshone Nations where she is an enrolled citizen. She received a BA in English from Stanford University and an MFA in creative writing from the University of New Mexico. Winder's poetry collections include Words Like Love and Why Storms are Named After People and Bullets Remain Nameless. Tanaya's performances and talks blend storytelling, singing, and spoken word to teach about different expressions of love and "heartwork." Her specialties include youth & women empowerment, healing trauma through art, creative writing workshops, and mental wellness advocacy.

Learn more about Tanaya here or follow her on Twitter @tanayawinder, Instagram @tanayawinder, or Facebook /tanayajwinder. You can also watch some of her past speaking engagements on YouTube here and here.