In our 2021 Annual Report, Path & Purpose, we explore how through shared vision and purpose, connection, community, and persistence, our partners are creating equitable pathways for thriving youth across this beautiful state. Read the full report here.
---
Since 2007, SOWA has fostered partnerships between community and schools to support refugee students. Through the federally funded Refugee School Impact Program, SOWA connects school districts, afterschool programs, and community organizations to serve young refugees and their families. We provide funding to every partnership to support their refugee programs, in addition to technical assistance, training, program development support, and much more.
What we've seen time and time again is encapsulated in the idea of "better together." By working together, schools and community programs have more resources to pull from—including invaluable staff expertise, experiences, and knowledge. This includes streamlined processes that create a more welcoming path into a new country and school system. They build long-term relationships with a foundation of trust that extends to school staff, parents and, of course, the students.
While the focus of the program is academic and English language learning support, the true impact is much more holistic. One example is when a family from Eritrea was evicted and had to move to a homeless shelter. Teachers and the afterschool staff continued to provide academic and emotional support to the students during and after school, including visiting them at the shelter. They worked together with the family to keep the students in the district.
International Rescue Committee
The International Rescue Committee (IRC) is a long-standing partner of the Refugee School Impact Program. IRC helps refugees "rebuild their lives and regain control of their future in their new home community." Their Youth and Education Program "provides educational and developmental opportunities that build the essential academic, personal and social skills needed to succeed." The program supports five school districts, from Auburn to Everett, in their efforts to make newcomer families feel welcome and flourish.
Hear from Rachel Kurz, Youth and Education program manager at IRC.
What can you tell us about your partnerships and ongoing work with school districts? Are there any goals or milestones that have been met in the last year?
"The work is not possible without really strong and collaborative partnerships. I think the work is so much more effective because of the collaborative partners that we have. One big milestone we achieved in 2021 was with the Tukwila School District, one of our longest partners, (which) started as a newcomer summer school program and evolved into an integrated part of their summer school program. Because of the pandemic and everyone's heightened awareness for the need for social-emotional learning (SEL), (Tukwila) asked us to provide SEL lessons and curriculum in their entire elementary summer school program. They were able to use the expertise that we have in trauma informed practices and SEL and we were able to broaden our reach."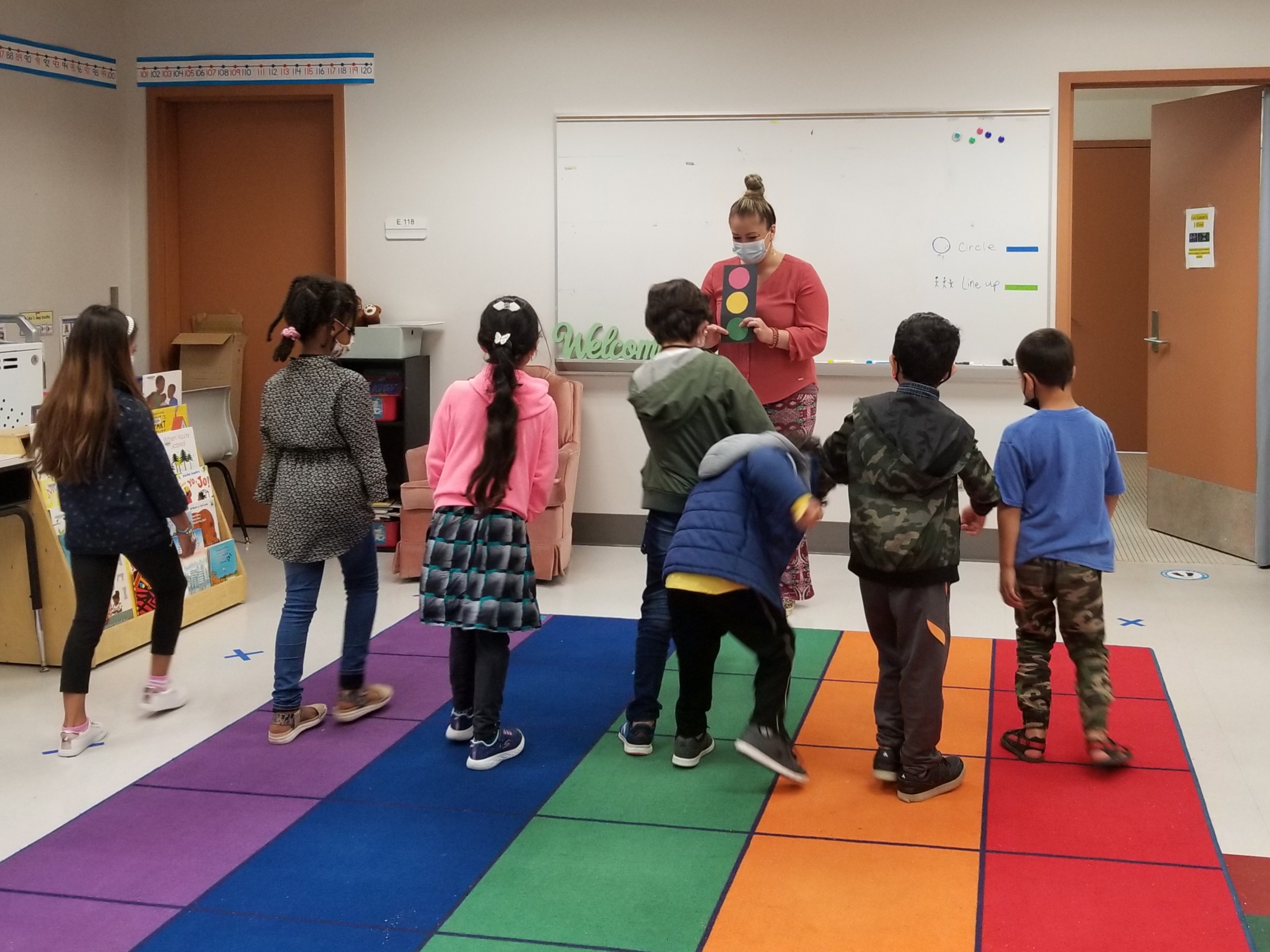 How has your path changed in the last year? Would you say these changes reflect the purpose of your work? The work with SOWA?
"I felt that our path changed to emergency response mode. We have established programs, but we basically had to drop everything since there is this urgent need and shifted immediately. We provided remote learning kits to all our families and figured out how to do our afterschool program virtually. It fits within the larger purpose to continue providing educational support and helping families connect.
Before the pandemic, our time with families was limited. With the pandemic, there was a greater need for us to have more in-depth and more frequent communication with families. Now we have a whole family engagement and education access program that we didn't before.
In 2021, that department did a project with 37 families from all five school districts that we work with, speaking seven different languages to get a better understanding of what their experience has been connecting with schools and supports from IRC.
The results identified huge gaps. Around 72 percent of families did not receive communications from schools in a language they could understand. A very high number of parents talked to teachers less than two times in an academic year… We have a whole new focus now on bringing awareness to these inequities and really advocating at the schools. Because we have really good partners, they are willing to hear this and prioritize these things. This includes trainings, using interpreter services, and school orientations with newcomer families.
This has helped us broaden and deepen our purpose… (and in) recognizing how critical family engagement is for the success of the children."