In our 2021 Annual Report, Path & Purpose, we explore how through shared vision and purpose, connection, community, and persistence, our partners are creating equitable pathways for thriving youth across this beautiful state. Read the full report here.
---
Greater Trinity Academy's mission is to "provide a high quality innovative academic experience stimulating a child's enthusiasm for learning throughout their educational career and beyond." They are working to eliminate the achievement gap that exists in far too many cases. The motto they instill in all their youth is, "I can learn anything."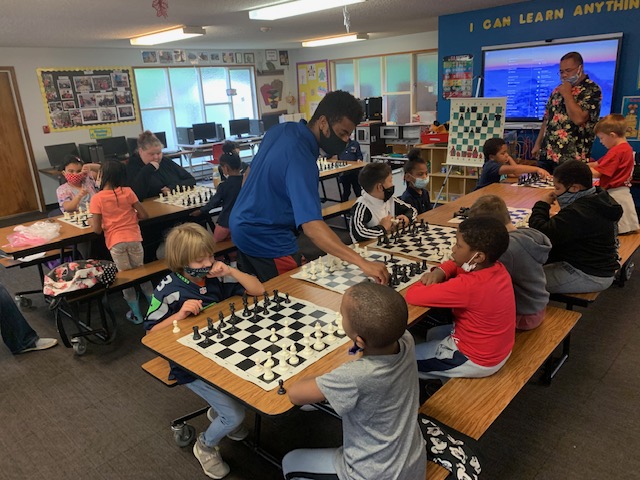 The organization has been working with BIPOC youth in the south Everett community for 25 years, using an individualized approach that focuses on social, emotional, and mental health needs. They emphasize a whole child, holistic approach to their teaching, especially with Dr. Terry Metcalf, former NFL player, as the curriculum specialist and kindergarten teacher.
"We want to leave a legacy of excellence. We want to raise up and train students to reach for excellence. They don't have to be perfect, but find joy in the best they can be," said Dr. Metcalf.
Executive Director, Dr. Paul A. Stoot, Sr. added, "We've helped children and families from their beginnings. George Washington Carver said that 'education is the key to unlocking a world of freedom'…everybody deserves freedom."