Conferences are a time to learn, reconnect, and dream a little bigger. At this year's Bridge Conference, there was an undeniable hum of excitement in the air. We were back together, in-person, after two years of connecting virtually. Youth development leaders, community workers and organizers traveled from across the state and beyond to hear from one another. Lines formed at registration as early as 7:30 AM and groups gathered with their pastries and coffee waiting for the first plenary to begin. Tanaya Winder grounded the crowd of over 530 in intentionality and the hard work of the "heartwork." From there we were dispersed across the Greater Tacoma Convention Center and the Marriott Tacoma Downtown.
What was illuminated during this year's conference?
Workshops centering self-care, equity in many forms, and best practices for youth programs and systems.
Elements of celebration that included kicking off our second day with an amazing performance by the Lincoln Drumline. A photo booth to capture the light-hearted moments in-between workshops and a reception at the end of the first day to toast to 20 years of Bridge.
The Bridge values of Change, Belonging and Leadership woven throughout the conference.
Change
The idea of change was reflected throughout the two days in workshops that challenged attendees and offered new perspectives within the realm of youth development. Based on overall workshop feedback, attendees said they were able to take away tools and ideas to implement at their organizations from many of the workshops.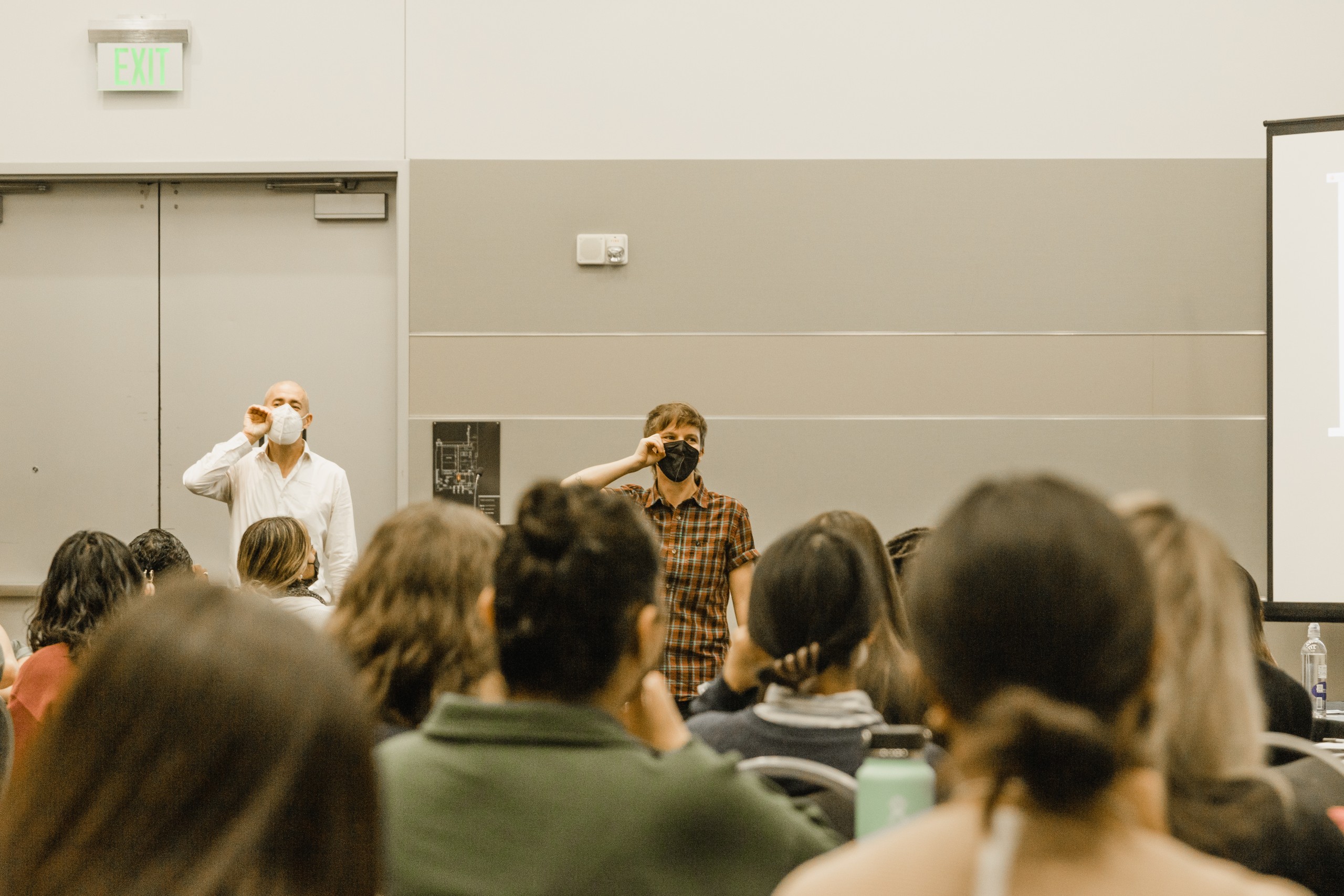 "[I learned that] I am capable of being an effective manager, supervisor, and coach. There ARE tools to help me grow into this role, and it is the kindest thing I can do to critically evaluate the way I give feedback and nurture teams that undermine White Supremacy in Dominant Culture," said one attendee of the workshop, "Culturally Responsive Supervision" facilitated by Be the Change Consulting.
Another attendee from "Exploring Strategies to Center Racial Equity in Program Quality Improvement Efforts" facilitated by Weikart Center for Youth Program Quality said, "I originally thought that we would learn more about how we can either use the YPQA tool to measure equity. BUT this provides a more fruitful conversation to see how we can address and embrace equity to improve quality."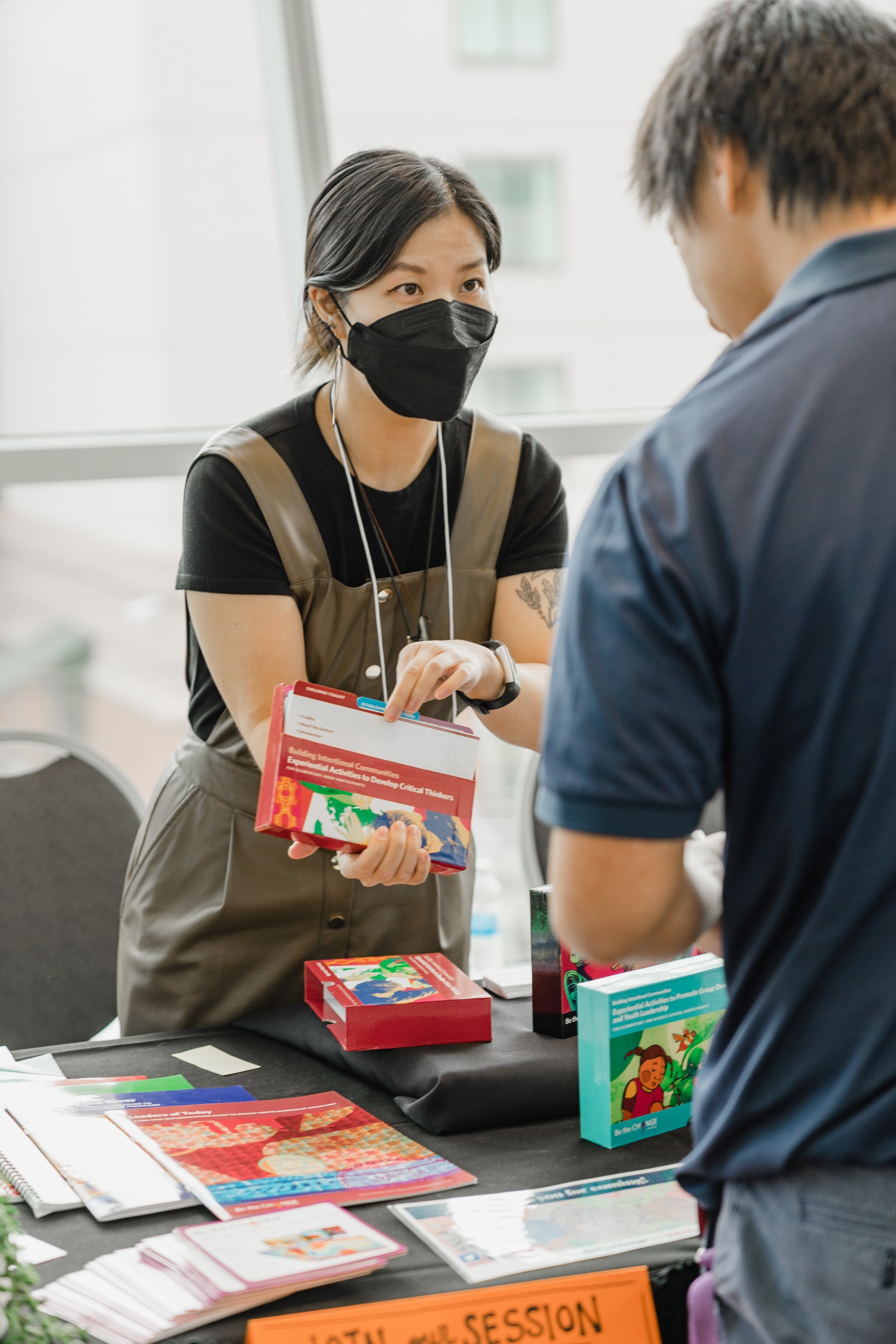 Belonging
A sense of belonging is essential for youth and community workers alike. From one workshop entitled, "Transforming conflict and harm into an opportunity for growth: a restorative process for youth-adult conflict," the facilitator asked, "If youth don't have relationships, is there anything to repair? Are they going to be motivated to reconnect? We must be proactive and make sure there's a relationship with youth so they want to come back and reconnect."

Throughout the conference, attendees and presenters were encouraged to create and uphold inclusive environments during their time together. It was an easy ask to make. An attendee of "AntiBlackness: Combatting a Foundational Pillar of Racism in America" facilitated by Cultures Connecting and YouthCare said, "I appreciate the space that was created in this workshop. It made me as a Black woman feel seen and understood. I felt like my feelings and my process of understanding were validated and respected."
Leadership
The closing fireside chat facilitated by Erin Jones with Chelseá McElroy, Dr. Trevor Greene, and Dr. Ann Ishimaru, highlighted personal power and the importance of being present for the community at many levels. Empowerment to lead was a key theme throughout the second day of the conference.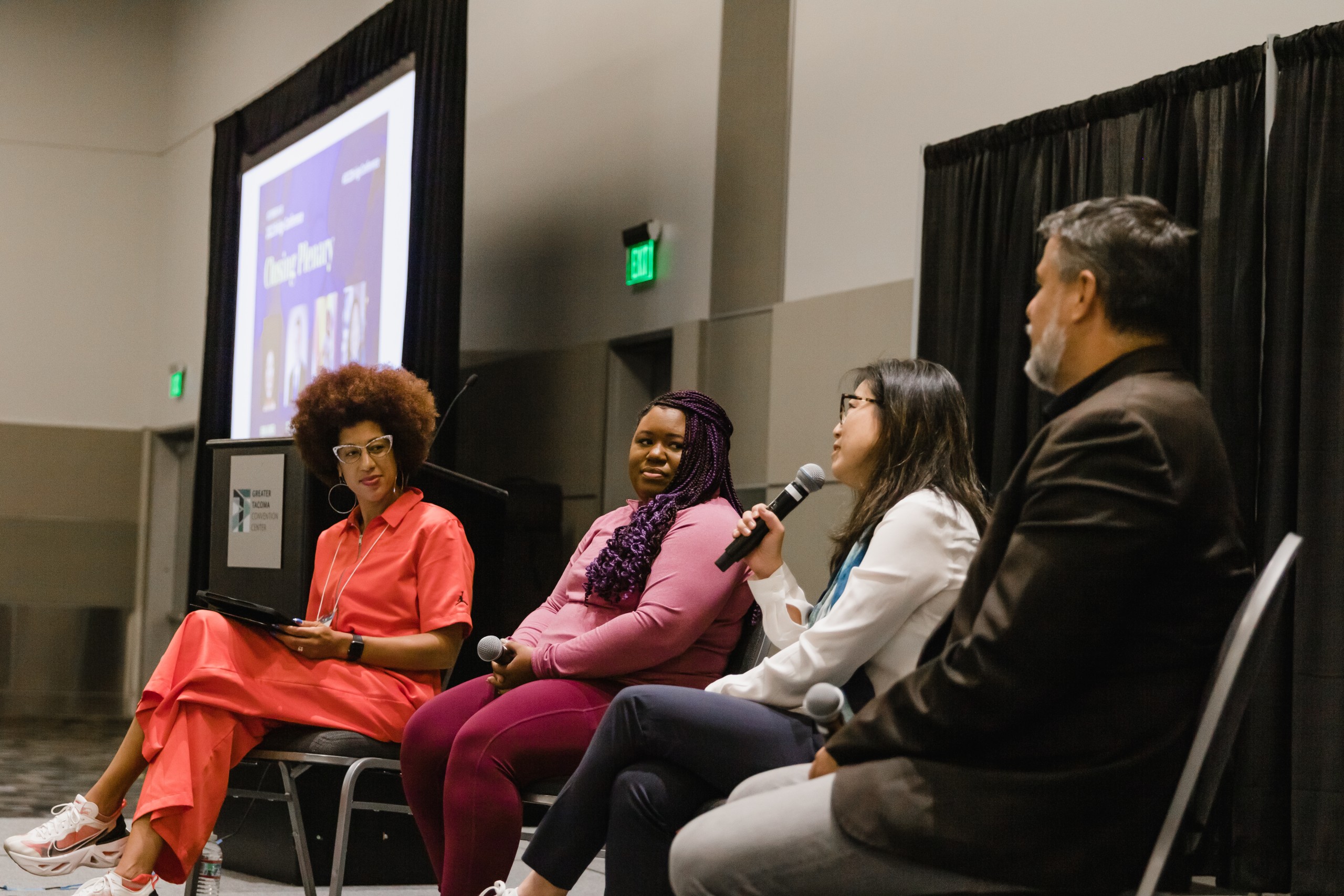 The Systems Track workshops encouraged those at the leadership level to champion for equitable supports for youth programs across the state, fueled by the new awareness of how life-changing–sometimes life-saving–these experiences are for young people.
An attendee of "Insight from Experience: Leading Through Changes" facilitated by Refugee Women's Alliance & Your Empowered Lifestyle shared their takeaways as, "Know my vision, know my why, know my core values. Work with your team to find this as well."
We are grateful to all those who were able to attend this year's Bridge Conference and shared their insight with us. We will be back at the Greater Tacoma Convention Center on November 6 – 7 for the 2023 Bridge Conference. Hope to see you there!