Grays Harbor Youth Works (GHYW) is a vital, hand-ons resource for youth in the Grays Harbor area. Working within 13 school districts, youth are able to learn more about careers that interest them as well as support their local community and businesses. Grays Harbor Youth Works mission is to, "provide career connected learning experiences to all youth throughout Grays Harbor and surrounding communities that support credential attainment and livable wage employment."
Beginning in March 2020, the organization established online offerings including a GHYW Career Connected Learning Zoom Series, a Social Media Marketing Internship as well IT, coding, and video production opportunities. Their interns created, updated, and grew GHYW's social media presence. ESD 113 was a vital community partner during this time.
"We're there for all kids with all demographics. We're doing what no one else does in our area," said executive director, Cheryl Brown.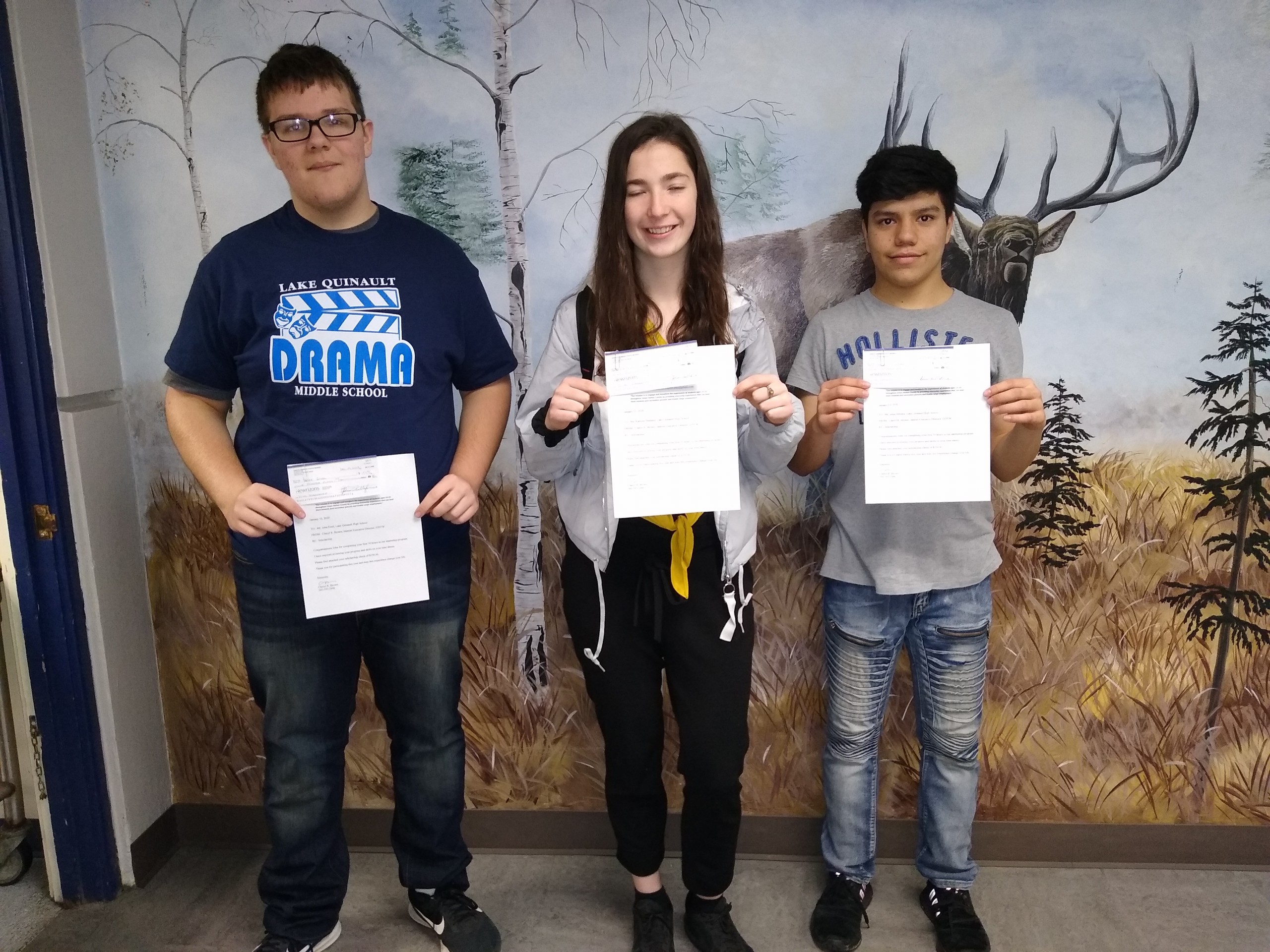 Brown has an especially close connection to the work. Her daughter participated in the program in 2015 and interned at a local Sea Mar clinic. Her daughter loved the experience so much that she chose to pursue a Nursing Assistant license and continue a career in the medical field.
"There are opportunities that they may not see and can influence where they go in life. They're learning essential skills that they'll be able to use for the rest of their life," said Brown.
Another example of Grays Harbor Youth Works comes from a 17 year-old student at Lake Quinault School named Kat Neeland.
"I chose to participate in Grays Harbor Youth Works because I thought it would be a great idea to help me decide what I want to do in the future. My internship is at Lake Quinault School and I work with Mrs. Mabey who is the elementary Art and Music teacher. In this internship, I have had the opportunity to gain experience classroom management skills along with learning more about the area and how to convey art and music in the best way to students.
I am awfully glad that I have this opportunity because it is helping me decide if this is what I really want to do, rather than going to college for an education degree and realizing I do not want to teach. I am just incredibly happy I was able to do an internship in teaching. I have learned a lot and I am glad that Grays Harbor Youth Works made this possible for me."
The small but mighty staff behind Grays Harbor Youth Works are excited to provide countless opportunities to youth in their community. Their hope is to also encourage youth to stay in the area, see the opportunities available and continue to develop relationships with those around them every day.