Based in Thurston County, The Hawk Foundation for Research and Education in African Culture "dedicates itself to the promotion of education, holistic health, and trauma healing in the African American community." The foundation's programming includes one in partnership with multiple county library systems called "The Wisdom of the Drum," which brings youth and their families together to learn more about African drumming, African American history, and multicultural arts.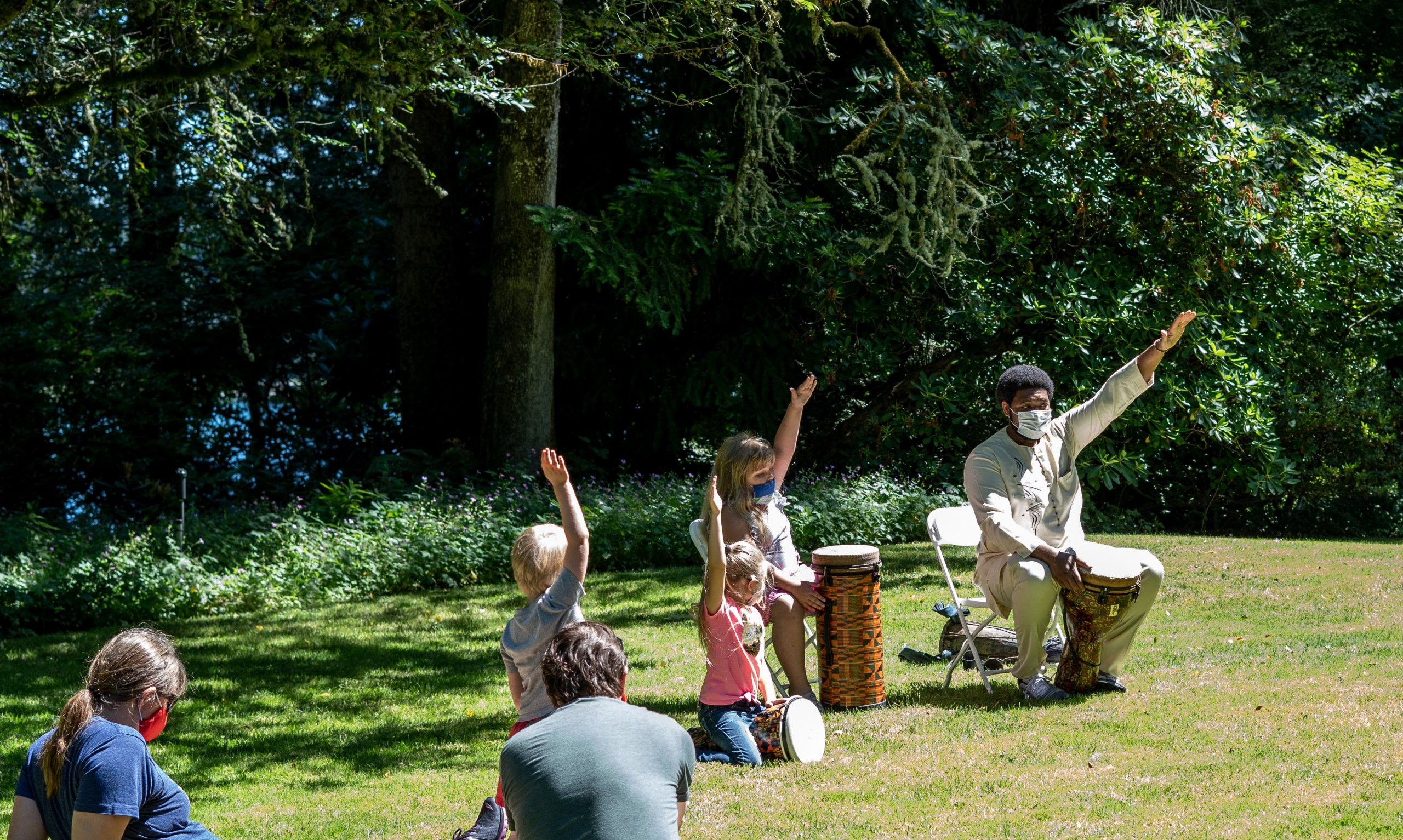 The Hawk Foundation also partners with schools across the Puget Sound to develop a curriculum that highlights African American culture and history. The goal of their work is to contribute to ongoing efforts to dismantle racism within systems and provide support for change.
"Various aspects of African American history were not taught or not intentionally taught to uphold a hierarchy. Students learn about slavery, but not about the times when people fought back. We are implementing those stories into our curriculum to spread knowledge and dismantle racism through education," said Executive Director, Javoen Byrd.
Their goal is to empower all youth and educators, from all backgrounds, to seek out more information about African American history. Byrd operates from the viewpoint of always asking questions and staying curious.
"Since I was in high school, what's taught for African American culture and history has never really expanded in schools… Our goal is to at least create a basic understanding," said Byrd. It's evident that there is so much more knowledge to be shared. "Youth of all backgrounds will come up to me and say, 'wow, I never learned that in history.'"
The foundation is currently working on a documentary that sheds a light on some lesser-known U.S. history. Members of the foundation will be traveling to Oklahoma to visit the Seminole Nation Museum and dive into their research for a documentary about Black Seminoles and their history. Byrd is especially excited to bring John Horse to the forefront and share his story with youth and educators alike.
"Since I was young, I loved African American history and I would study on my own. I want to share and empower through education for the benefit of both students and society," said Byrd.