"I have something I want to say," a middle school boy in the back row said unexpectedly. He stood in front of family and friends, who had gathered for Parent's Night in the Rainier Beach Community Center to celebrate the accomplishments of their kids in The Scholars Project. "Before this program, I used to have a bad attitude. But I got here and I was inspired. I connected so much with these guys. I really changed as a person." It seemed like something out of a marketing campaign, but it was straight from the heart– and his parents nodded in agreement.
Life Enrichment Group (LEG) runs a summer program for just a few short weeks, but the positive impact they have on kids in The Scholars Project can last a lifetime. One participant said, "this is the first time I've had a positive learning experience." Another told me, "It teaches you how to be responsible, keep going through the struggle, be determined no matter what– I'm waking up early 'cuz I'm so excited to get here." What is it about this program, besides the genuine, caring support of LEG founder Monika Mathews and her son Kyle that makes middle schoolers say these magic words?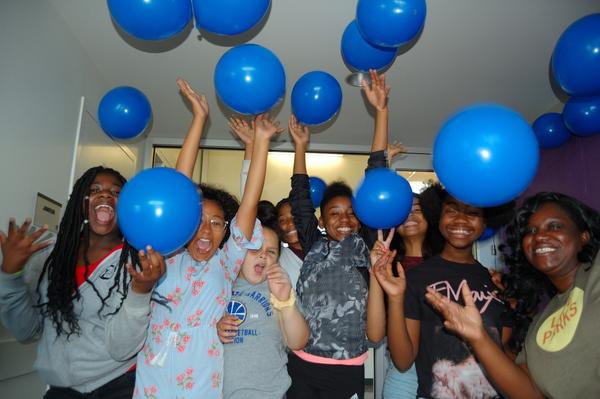 LEG provides kids with opportunities to develop academically, socially, and emotionally in a supportive environment specifically designed to meet the needs of Black youth. At Parent's Night, one mother expressed her appreciation by saying, "This is my son's first year in the program. He's a young African American male living in Rainier Beach– we know that there's violence in this community. But he has a positive outlook. If we change one child, we change the world. We will be here next year."
LEG promotes that positive outlook by providing a wide array of enrichment opportunities in the summer like field trips to Wild Waves and Family Fun Center, college tours to Seattle U (in addition to their annual HBCU tour during the school year), and service projects designed by the kids as well as an unwavering commitment to academics. The Scholars designed their own incentive program where they earned Scholar Cash for activities like learning 20 new vocabulary words a day, responding to journal prompts, and researching historical figures like Josephine Baker, Sojourner Truth, and Malcolm X.
A second-year parent talked about the academic achievement of her daughter after the first summer with LEG: "Last school year, she put in the work. She was on the honor roll all year. So when the opportunity arose to come back this year, we knew she had to be here." Other parents have also reported phenomenal academic gains like receiving straight-As for the entire school year. It might be shocking to hear kids talking about how much they loved doing rigorous academic work like math quizzes, spelling bees, and book reports during their summer break, but it's all made available within a context that honors who they are and makes sure they recognize their own greatness.
One Scholar reflected on the writing assignments and circle conversations they had, "We've talked about Black history, loving being Black, violence… all kinds of stuff." By bringing Black culture to the forefront of their program, LEG is able to connect with youth and help them see possibilities in their futures in ways that don't always happen within the school system. This dance between academics and social-emotional learning means that all Scholars grow in leaps and bounds.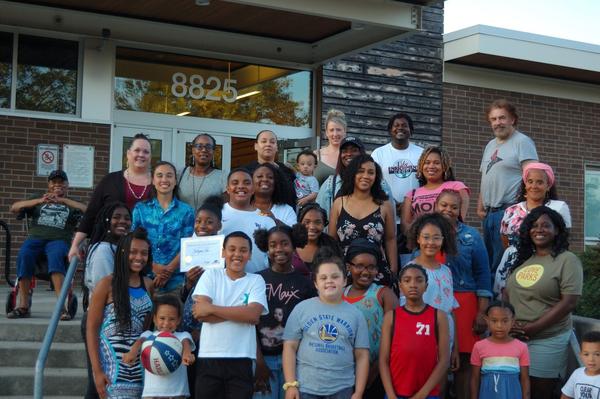 Monika says that she has an affinity for kids with challenges like family homelessness, incarceration, or death, and supporting them to make gains in reading and writing. "They come here, and I get to see them thriving and excelling. Kids are so resilient, and we don't give them enough credit. First, you focus on writing legible and on dictionary definitions, and then you've gained time management skills and ambition, and a love for learning. We're planting seeds."