Community permeates every aspect of Ms. Patrice Freeman's kitchen at the Rainier Vista Boys & Girls Club of King County in southeast Seattle. Smiles from the pictures of family members, staff, and Club graduates are posted all over the kitchen walls. The food is more than just nutritious and filling, it's delicious.
Nothing asserts this claim more than the clean plates kids present to staff after meals. I was able to sample the meal being served the day I visited the Boys & Girls Club and taste the flavors curated by Ms. Patrice. The warm, soft whole-grain bread, crunchy coleslaw, and sweet mangos melted on my tongue. The rich taco mac n' cheese followed by a cold refreshing glass of milk balanced the meal, providing different textures, smells, and sensations that I and the youth got to enjoy.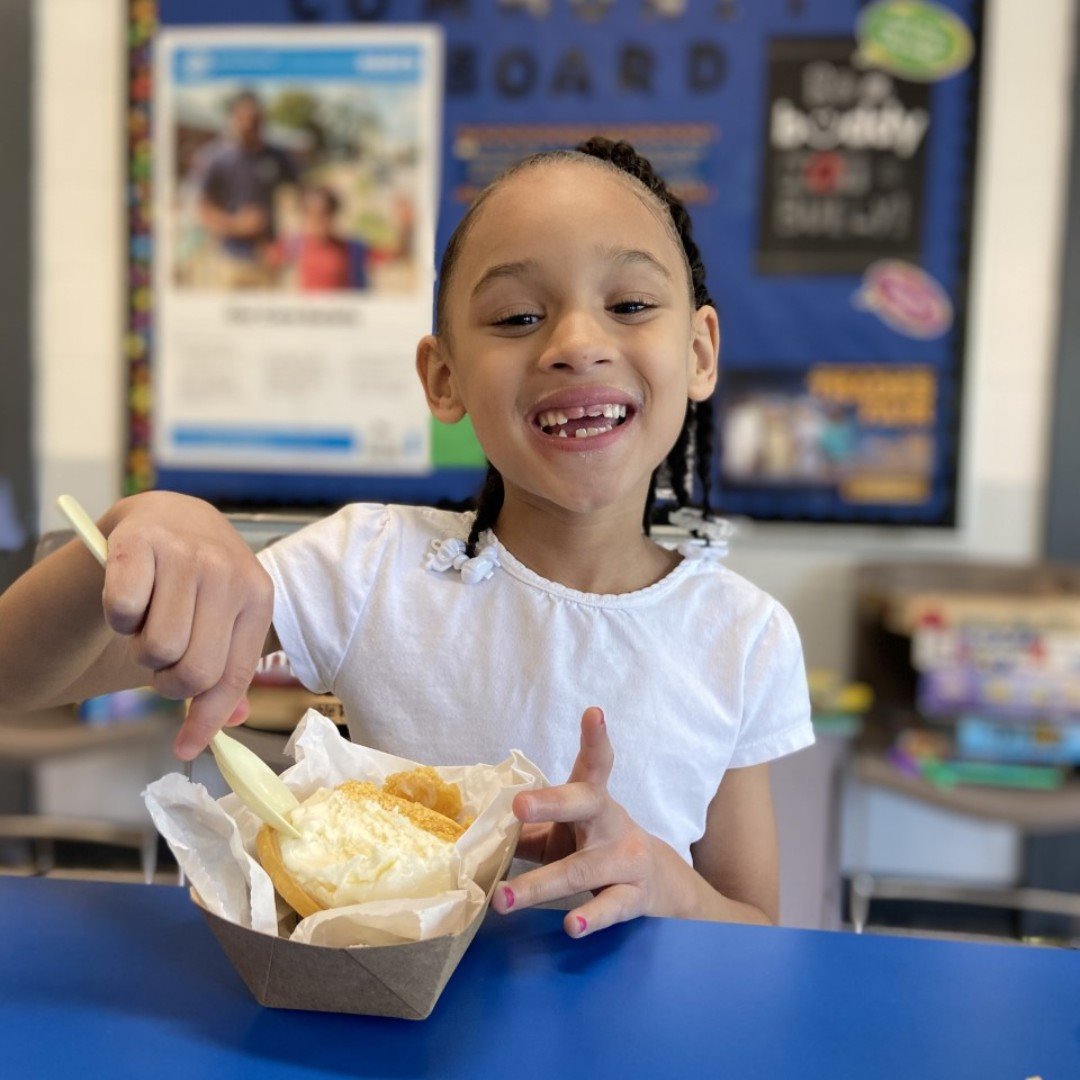 Nutritious food is essential for youth to reach their full potential in- and out-of-school. Afterschool meal programs that use the Child and Adult Care Program (CACFP) reimbursable federal funds are required to offer educational or enrichment activities in addition to healthy meals. Engaging programming accompanied by meals provides a safe place after school where kids want to be.
Serving meals after school is a practice that provides youth the opportunity to thrive academically and be healthy. Kids learn better and can focus more when they're not worrying about where their next meal will come from.
Ms. Patrice Freeman, Nutrition Coordinator at Rainier Vista Club has been serving for 29 years and took charge during the initiation of the nutrition program five years ago. Starting from scratch, Ms. Patrice has since been able to serve about 32,000 meals in 2018 alone. Using CACFP and the Farm to Table grant, youth get to taste and learn about local, fresh and sometimes new produce they haven't had before. The youth at the Boys & Girls Club especially love the way Ms. Patrice makes her brussel sprouts.
Thank you Ms. Patrice for serving youth and your community with love, dedication and innovation.