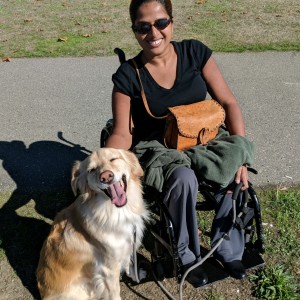 Critical thinker

Curious

Resourceful

Thought provoker

Growth & reflection-oriented

Thoughtful

Mentor
---
These are some of the words used to describe Sheely Mauck by her team at SOWA.
For the last 12 years, Sheely has played a key role in shaping the work, reach, and values of School's Out Washington—a legacy that includes helping build an equitable expanded learning system across the state. Most recently, Sheely has co-led our Program Quality team, guiding SOWA's training content, professional learning pedagogy, and program quality approach.
Sheely's youth development foundation was formed by nearly ten years at the Boys & Girls Club, both as a frontline program staff and then overseeing after-school academic programs for the Rotary Branch of Boys & Girls Clubs of King County.
It was with this breadth and depth of experience, and deep value around quality expanded learning programs, that she came to SOWA in 2010. Her work as a coach, program quality trainer, and external assessor—coupled with her ongoing experience as a field consultant for the David P. Weikart Center for Youth Program Quality—helped the organization grow its support of the expanded learning field and build capacity of frontline youth staff and managers.
As SOWA grew, so did Sheely's role and influence. She was instrumental in implementing the Expanded Learning Opportunity Quality Initiative—a four-year, statewide initiative that infused a robust quality improvement practice into 50 youth programs.
She supported the revamp SOWA's Cultural Responsiveness training to reflect quality standards and best practices and developed and co-facilitated Training of Trainers to increase capacity to provide structural racism and cultural responsiveness trainings across the state. And she grew into the role of Statewide Education Director, playing a key leadership role in helping SOWA's Quality team thoughtfully adapt to meet the growing and changing needs of youth and youth programs.
After more than a decade with SOWA, Sheely is taking the next step in her professional journey. In June, Sheely will continue her incredible contributions to the field as the Director of Equitable Quality Improvement Systems for the Forum for Youth Investment's Weikart Center—a key partner of School's Out Washington.