Four incredible community-based organizations, each with different missions, have teamed up to provide a variety of enrichment and social-emotional learning opportunities to youth across central, south, and west Seattle under the name of The Bright Futures Creative Collective.
Through their collaborative—Launch, Double Dutch Divas, STEM Paths Innovation Network (SPIN), and Coyote Central— they are not only exposing youth to fun and engaging activities such a robotics, Double Dutch, art, and more in their afterschool programs, but building their confidence, resilience, growth mindsets, and self-esteem.

Because each of the partners in the collaborative bring a special programming focus, youth have access to a wide range of enrichment opportunities that cater to different interests and needs. As a licensed childcare provider who provides wrap-around care and summer programming in elementary schools, "Launch tries to cater to something holistic, to leveling the playing field for our most vulnerable kiddos. We look to serve the child holistically," explained Isis Lara Fernandez, Expanded Learning Opportunities Director at Launch. Launch serves as a hub for the partnerships held between these organizations by providing the physical space and organizing logistics through their afterschool programs.
The other partners who make up the Bright Futures Creative Collective include:
Double Dutch Divas, who brings unity into the community through their Double Dutch programming, 
SPIN, who curates STEM enrichment classes through culturally responsive programming, and 
Coyote Central, who provides creative classes to youth.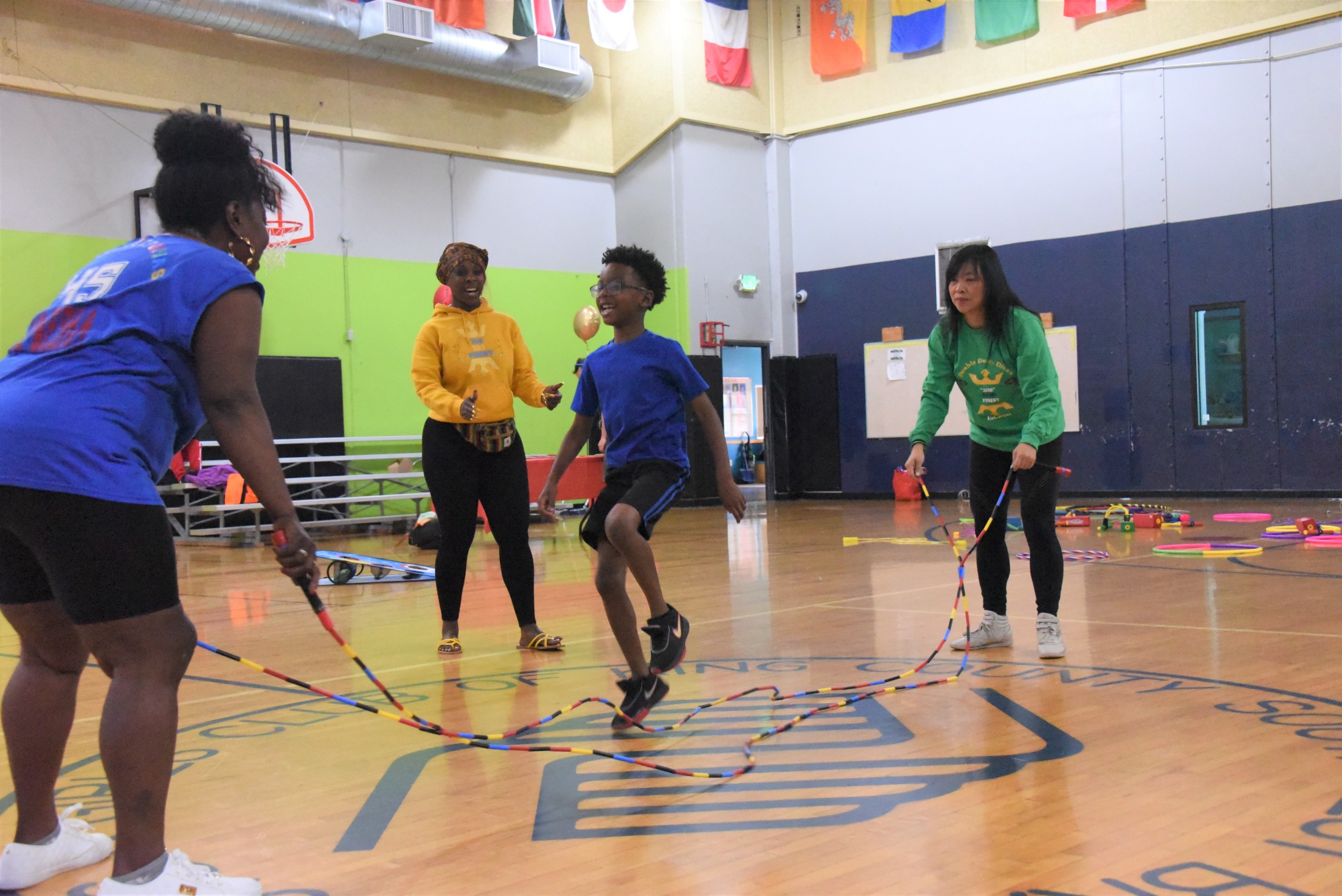 While each of these organizations were partnering with Launch previously, they came together in 2022 to form the Bright Futures Creative Collective with the support of SOWA's Best Starts for Kids Expanded Learning Opportunity. In their first year working together, they have served over 130 youth, with over 90 youth attending programming daily.
Through the BSK grant, this collaborative has been able to provide a wide variety of fun, consistent, high -quality programming to youth who might not otherwise have had the opportunity to attend these programs.
"The BSK program is making it so much fun for these kids! They're having the best time ever. And, it's helping our workers be consistent in going to work on time in this hot weather. It's making us all feel good! It's making the families feel good that they don't have to pay extra," shared Angie Mosley, CEO of Double Dutch Divas. "And we're working in a fun environment, instead of being stressed out [about limited resources]."
While their partnerships and the BSK funding has supported their work of coming together as a collective, it's their shared values of thoughtful, intentional, community-based care for the youth that make their partnership truly flourish. What each of the partners in the Bright Futures Creative Collective all have in common is their passion for uplifting and supporting young people, and helping them persevere through challenges, build growth mindsets, have fun, and to know that they have many supportive adults alongside them throughout the experience. Each of these organizations use their specialty as a pathway to get young people engaged, inspired, and connected—not only to supportive adults, but also to their peers, families, and community at large.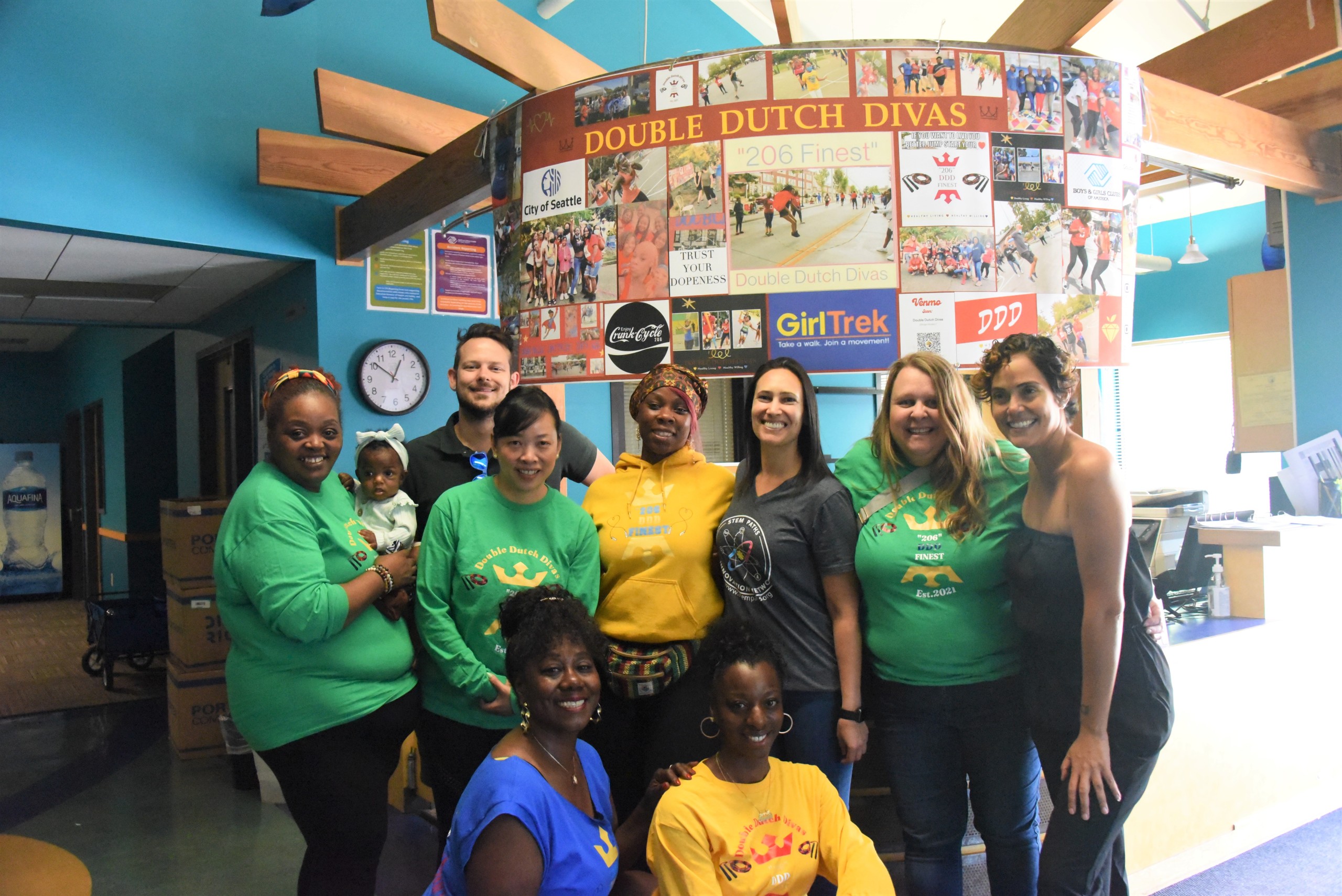 "I always say, 'Parents, get your phones out, you're not gonna want to miss this!'" explained Angie. "And I always tell the kids, be great and don't give up. You keep going. It's the motivation and words for these kids. I tell them to say 'I got it!' It's that motivational talk. If you just encourage these kids to be great, they're gonna remember it for the rest of their lives."
Their partnership is strong because they've built supportive relationships, not only with the youth and between their organizations, but with each other as a big community. This is a collective of creative leaders who embody a growth mindset. "We have such similar values, we have such deep care for the kids. And I think that's what makes our partnership so great, is we're aligned in our values, and we all have an equal role," shared Kristina Atia, former SPIN Enrich Program Manager.
"Our community, if I had to describe it, is multicultural, multilingual, multinational, multiple identities, multiple sites. Our communities are centered in Southeast and West Seattle locations and spaces where mostly BIPOC families are congregated at. Our community is really authentic," shared Isis. The collaborative looks to come together through their multiple opportunities to support the diversity of the youth in their programs, with tremendous success.
Angie explained, "We're their ears, they hug us, they trust us, and they know that we have genuine hearts. Giving them the opportunity to talk, share their opinions, their excitements" is what makes this programming so impactful.
"You need a village to raise so many children," shared Isis.