Located just north of Spokane, the community of Mead is home to Meadow Ridge Elementary School where the YMCA of the Inland Northwest provides licensed school-age care before and after school for children in kindergarten through 6th grade. Earlier in the school year, the program underwent a transformative 10-week intensive quality improvement process. Already experiencing major transitions with moving their program to a new location in the school and bringing on new staff, at first, the prospect of being involved in a quality improvement intervention was met with uncertainty. Now several months later, the team working on the program at Meadow Ridge has fully embraced and incorporated many elements of the quality supports and have seen the benefits experienced firsthand by the children and families.
"In the beginning, the assessment and other aspects of the quality initiative felt like we were being judged, but we quickly grew to see the observations as helpful to identifying areas to improve upon, as well as strengths to celebrate," explains Leanne Blitch, Site Director, YMCA Meadow Ridge Before and After School Program. "Now, our staff has started using observations with each other, and even the children in the program began modeling peer to peer observations."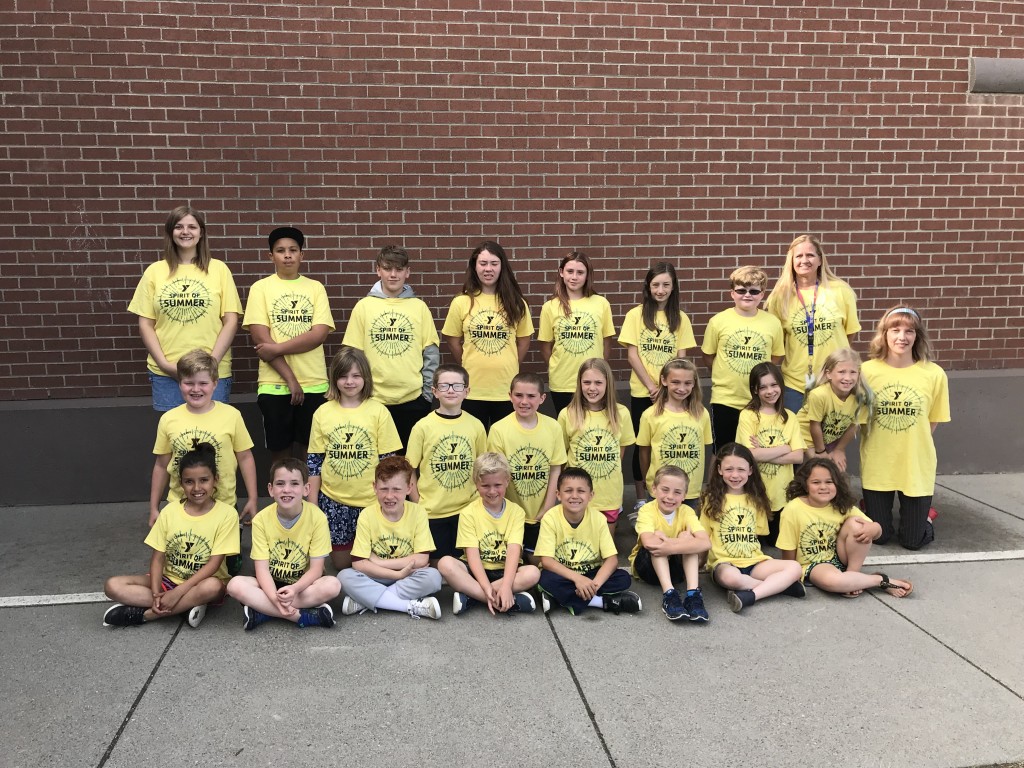 This is one of just 60 programs participating in this year's Expanded Learning Opportunities Quality Initiative, a public-private partnership to better understand the impact and benefits of engaging afterschool programs in a continuous quality improvement process. The partnership includes the Raikes Foundation, Washington State Department of Early Learning, Office of Superintendent of Public Instruction, University of Washington Cultivate Learning, Child Care Aware of Washington (including Child Care Resources and Community-Minded Enterprises), and School's Out Washington. Now in its second year, programs engaged in the ELO Quality Initiative continue to experience positive impacts.
This cohort is utilizing a newly piloted Social Emotional Learning Program Quality Assessment tool developed by the David P. Weikart Center for Youth Program Quality. Receiving support on emotion coaching from Maria Johnson, School's Out Washington's Spokane County Youth Program Quality Coach-Coordinator, profoundly impacted how the staff and children interact and understand "epic emotion moments."
"Now, we start out with an assembly every morning where children practice mindfulness and meditation, share stories, explore what emotions were raised for them, and practice naming and identifying emotions. As a team, we have tackled many different stories which have allowed us to cry and laugh together. We have built a safe and supportive environment. I am so proud of our Youth Leaders, Nikki Wolfe and Isadora Mattfeld, and our children. It is so good to see our staff, children, parents, and the school staff all work to support each other. We have learned that the most important part of this process has been the conversations that we have."
The focus on emotion coaching helped unveil the importance of validating emotions and taking time to explore what is causing that feeling. "Whether a child is feeling frustrated, angry, sad, happy, or excited, it is important for youth to understand that these are all normal emotions that we all experience. Our children have learned that even these moments of frustration and irritation can be moments where we experience the most growth opportunity to learn about ourselves," explains Leanne Blitch.
One unexpected outcome of this process has been the parent interest and engagement. "We send out a monthly newsletter, and decided to share information from the assessment with our families", explains Leanne. "This opened up a conversation with parents about what we as program staff are learning and how we are making improvements in how we support and work with their children."
A benefit and value of the quality intervention has been resources and tools provided by Maria to support the YMCA staff in talking about diversity and cultural responsiveness. "Maria provided us with a range of resources and books with activities on cultural diversity. Through her coaching, we focused more intentionally on how to encourage our kids to ask questions which can then lead to important conversations around respect and diversity and the importance of tolerance."
Maria in turn has seen firsthand the growth experienced by Leanne and her team. "The YMCA team at Meadow Ridge through their own self-discovery process have committed themselves to creating spaces where they are now uncovering stories and engaging in important conversations on awareness with their youth, about their identities as well as the experiences they bring," Maria explains. "This is essential to working towards building cultural competent spaces, and encouraging global perspectives among our youth in Spokane County. We certainly need more of it."
Leanne and her team are excited as they prepare for the summer program to start, and are planning to incorporate and implement many of the practices and strategies they have learned over the past several months. "We anticipate that our summer program will go really smoothly starting off on this positive frame and encouraging emotion coaching, emotion safety, and youth voice from the very beginning," says Leanne. "Now that we've been through this process, I hope to bring what I've learned to other YMCA sites throughout Spokane and will encourage them to go through this process as well."