Students and teachers were settling into their seats in the gym of Cascade Middle School in Auburn, where the statement, "Today is going to be awesome," shone bright on the projector screen. It was a bold claim, considering it was nine in the morning on a chilly Saturday in February. The principal of Cascade, Megan McGroarty, welcomed the student leaders and teachers from her school, as well as school staff from across the district and youth development staff from Neighborhood House. They had all gathered to learn from Generation Wellness, an organization dedicated to fostering thriving schools by focusing on well-being. This training opportunity had been in the works for months, after Jamie Harres, who oversees Cascade's afterschool programs, attended a session with them at SOWA's 2019 Bridge Conference. "I left their session and immediately turned to my colleague and said, 'how can we get them to our school?' I felt on fire about this." That day absolutely turned out to be awesome—three and a half hours later, as the training was wrapping up, students and staff alike stuck around to talk and joke with each other.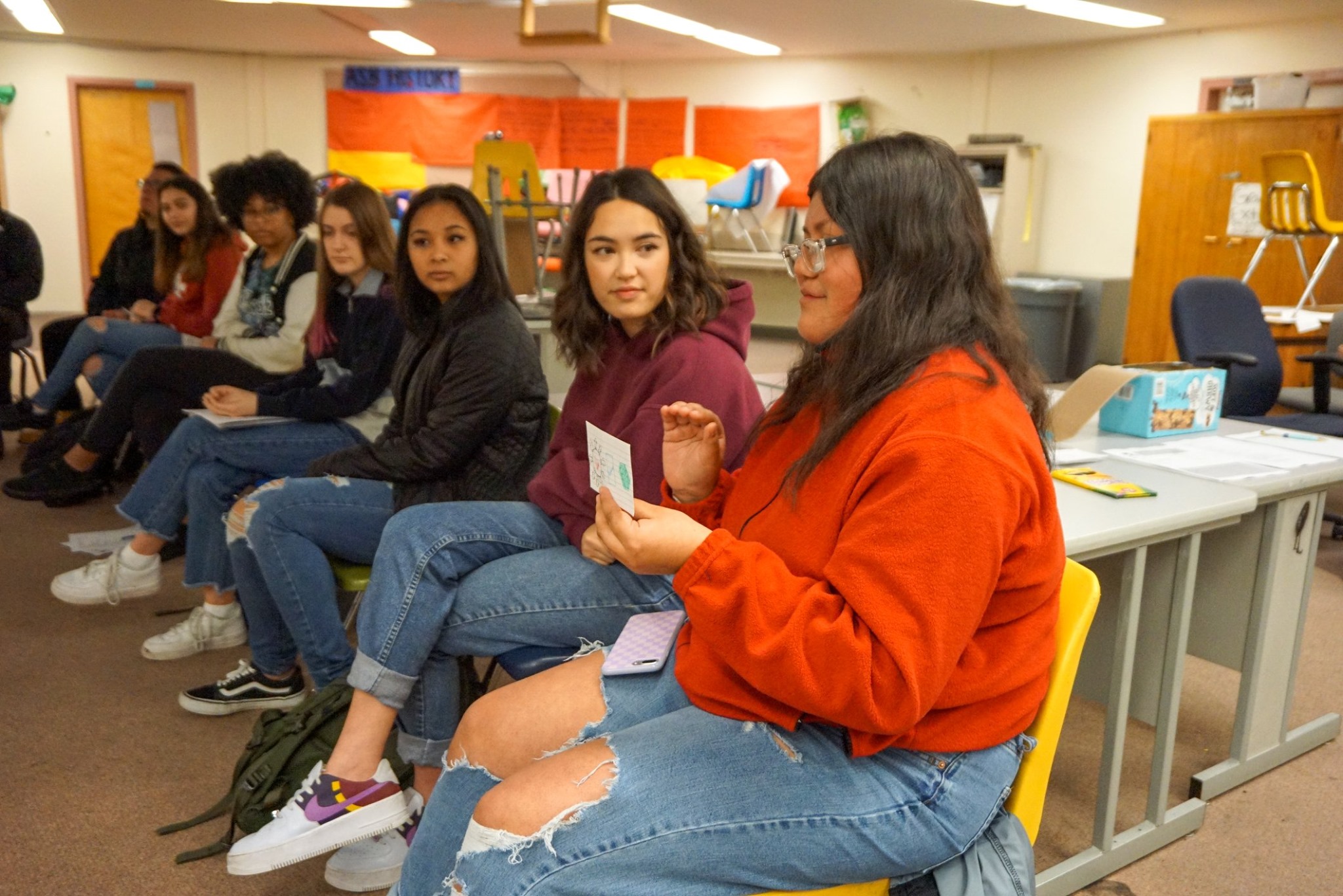 Generation Wellness focused on how to regulate emotions, connect with others, and reflect on wins. This information was as much for the teens in the room as it was for the adults who work in the pressure cooker of middle school. If adults aren't attending to their social-emotional needs, how can they meaningfully support their students in developing social emotional learning skills? "It feels like there's no time to take care of me, when I have all these students that need help," said a workshop participant who worked at another middle school in the district. "We have such high turnover, it's hard to build a school culture." It's a vicious cycle in under-invested communities: a lack of resources creates hurdles for individual families and youth, as well as local infrastructure. Schools are stretched thin, students need additional support to navigate their lives, and everyone feels the squeeze. Structural racism, poverty, and other experiences of marginalization result in alarming health disparities— both in youth, and adults. This "allostatic load", the breakdown of the brain and body in response to chronic stress, contributes to higher burnout and turnover in places where youth have an increased need for stable and consistent relationships with adults.
Cascade Middle School, through the Best Starts for Kids Initiative, is in place-based collaborative with Dick Scobee Elementary and with multiple local Neighborhood House sites, so the program staff of all partner organizations can lean on shared frameworks to create aligned environments for youth throughout the community. The school staff and the students from Cascade's ASB would become, respectively, peer wellness ambassadors. Over the course of the training, participants learned about the brain science of stress and how to regulate our instinctual fight-flight-freeze response, with an array of happiness-boosting activities woven throughout.
One of the core concepts that Generation Wellness shared, to support people of all ages in regulating their physiological response to stress, was the PAUSE framework:
Pay attention to your body's sensations
A few deep breaths to allow the body to naturally regulate before reacting
Use your words or thoughts to name the emotion
Survey what you brain and body need right now
Express your needs.
If this was relevant in February, it's absolutely invaluable during the COVID pandemic. Attendees entered into this time of chaos and inequitable health outcomes equipped with practical, accessible tools to use in support of their own wellness, as well as that of their families, friends, and neighbors. Partnership between Cascade Middle School, Dick Scobee Elementary, and Neighborhood House has resulted in virtual programming for Auburn youth during the Stay at Home orders (supported by Chromebooks distributed by the school district) including Dungeons and Dragons, Latino Club, and mindfulness sessions. Additionally, partners have ramped up family engagement and are staying in touch through calls and emails, as well as providing basic needs support like rent and utilities assistance and grocery vouchers. These shifts in the partners' services help provide both the structural and social emotional support to reduce stress and mitigate trauma so that the whole community can be happy, healthy, safe, and thriving.