What role do we play in forging brighter futures for young people?
Through youth and community voice, collective action and advocacy, and the resourcing and development of our rich tapestry of providers and programs, we create the conditions for all young people to be healthy, thriving, and reach the future they envision.
In this closing session, we will hear from a panel of national and local leaders about how the youth development sector can be mobilized to move us toward our goal of building sustainable systems that elevate and empower young people and their communities. Come ready to be inspired and called to action for a brighter future for all young people!
Moderator: Elizabeth Whitford, School's Out Washington
Panelists:
Sheely Mauck, Forum for Youth Investment – Weikart Center
Katya Miltimore, Boys and Girls Clubs of Washington
Mady Sandoval, Foundation for Youth Resiliency & Engagement (FYRE)
Hikma Sherka, Every Hour Counts
---
About our panelists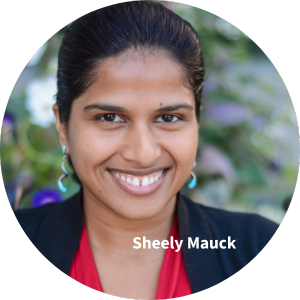 Sheely Mauck (she/her) has extensive experience in youth development and expanded learning programs. For nearly 10 years, she ran education and teen programs at both Boys & Girls Clubs and YMCAs throughout western Washington. In 2012, Sheely began working part-time as a trainer, coach, and external assessor for School's Out Washington and became a Field Consultant for the David P. Weikart Center for Youth Program Quality. Beginning in 2015, Sheely shifted her focus to building systems to deliver dependable and responsive professional learning and continuous quality improvement supports across Washington State. Sheely has a B.A. in Psychology from Pacific Lutheran University and a Master of Public Administration & Nonprofit Management from Seattle University. Sheely sees herself as a facilitator, educator, leader, and writer who works at the intersection of race, ability, and gender. She is passionate about designing and building accessible, equitable, and culturally responsive quality improvement systems to ensure high quality and impactful programs for children and youth.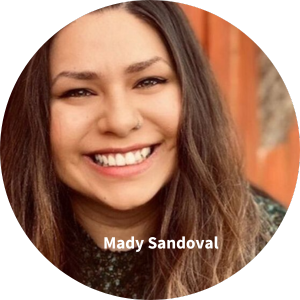 Mady Sandoval (she/her) was born and raised in rural Okanogan County. After high school, she headed off to Western Washington University as a first-generation college student where she studied Environmental Justice, Community Health, American Indian studies, and Women, Gender and Sexuality studies. This transformative learning journey resulted in Mady returning home after graduation to start working with young people across Okanogan County. She focused on supporting traditionally underserved youth in the Juvenile Detention system and facilitated a county-wide peer education youth advocacy group. While doing this work Mady was selected for the "100 Changemakers" Award by the Gates Discovery Center.
After a few years of youth engagement work, Mady and her two co-founders dreamt up opening our hometowns' only Youth Center, Foundation for Youth Resiliency and Engagement (FYRE).
FYRE's mission is to advocate for equitable opportunities that allow all youth to thrive. In the 3 years that FYRE has been open, we've served over 1,200 unduplicated youth from across our entire rural county (1,200 is our largest high school's population 3 times!). FYRE focuses on prevention, equity and access intervention, and systems change work for young people ages 12-24. We provide culturally relevant, low-barrier whole-person wraparound care – this includes everything from housing assistance, reproductive/medical justice, after school programming, education and employment, sexual exploitation of minors, substance abuse care, and more.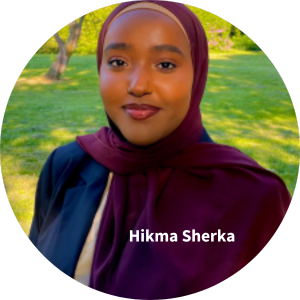 Hikma Sherka (she/her) Director of Youth Engagement, Every Hour Counts Hikma Sherka is a Seattle-based community organizer and consultant collaborating with local and national nonprofits, political organizations, and government entities to implement and improve policies and practices to better serve and work with youth. Driven by a deep passion for involving young people as strategic partners in shaping their own futures, Hikma leads Every Hour Counts' groundbreaking initiative, "Powered by Youth Voice." In this role, she leads efforts to co-create the future of afterschool programs in collaboration with youth development experts, including young people, and various partners across the field. Hikma's commitment to her work is deeply personal, rooted in her transformative experiences with youth development programs that mirror her core values of fostering intergenerational partnerships that center youth voice. She firmly believes that every young person deserves to thrive in communities that not only recognize their leadership potential but also celebrate their joy.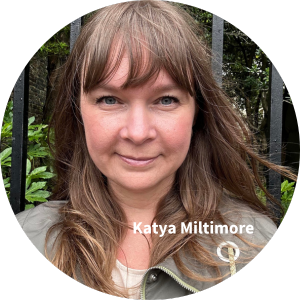 Katya Miltimore (she/her) serves as Executive Director of Boys & Girls Clubs of Washington State Association, where she coordinates state government affairs and corporate and foundation fundraising on behalf of 15 Boys & Girls Clubs organizations in WA. She is a former CEO of Boys & Girls Clubs of Thurston County. Katya earned her Bachelor of Liberal Arts degree from the Evergreen State College, and her Master of Management and Leadership from Western Governors University. She serves on the board of directors of the Nonprofit Association of Washington, and is deeply engaged in the sector-wide youth development policy and advocacy coordination with School's Out Washington and members of the Youth Development Strategy Table. In her local community in Olympia, Katya is involved with youth and family issues through her past and current service on the boards of the Olympia Education Foundation, Expanding Your Horizons Thurston County, Family Education and Support Services, and her Rotary Club.