The Bridge Conference is a place where those in many levels of youth development can gather to share ideas and reimagine what opportunities and programs are offered to young people. An incredibly important gift to the Conference is being able to learn from the youth directly. The Community Center for Education Results'(CCER) workshop, "Shaping Stories to Shift Systems: The Youth Storytellers Project" offers just that.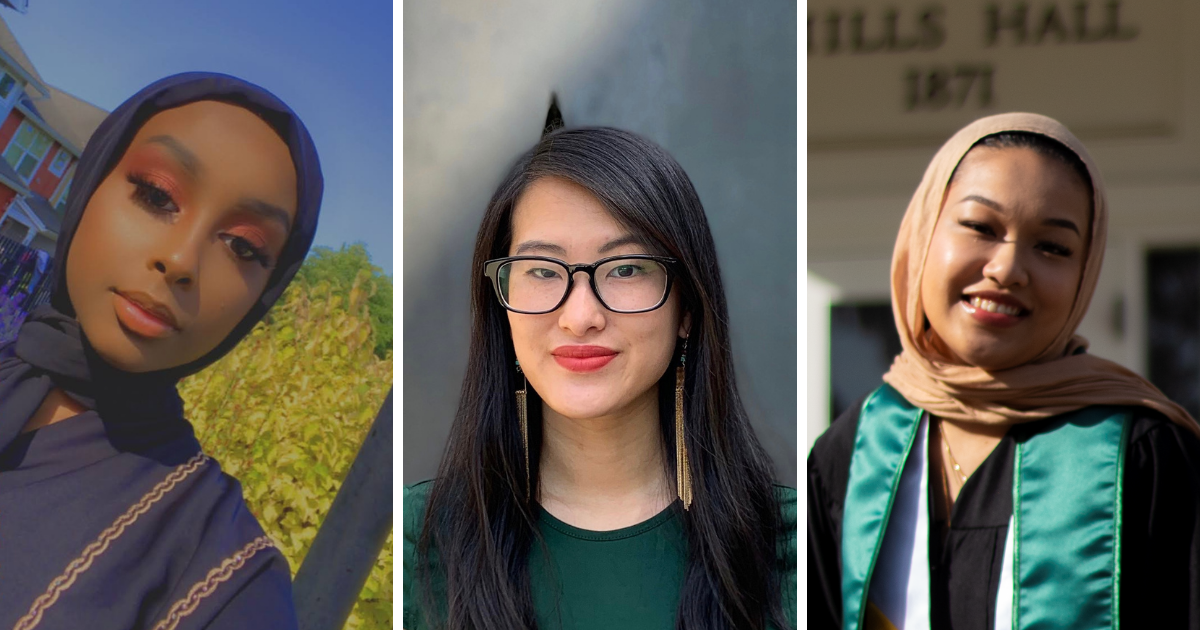 The workshop is described as an opportunity to, "center community and lead with anti-racist action, we need to reimagine who 'experts' are, resource young people of color to own their stories, and follow their visions of transformation. Learn about the Road Map Youth Storytellers Project, which has collaborated with young leaders to create communications projects that advocate for change. Participants will engage with frameworks of narrative strategy, project-based learning, and community connection. Through five youth-led projects, particularly with storytelling about food justice in schools and disability support policies, participants will learn how systems change needs to be driven by community stories."
The Road Map Project region encompasses South King County and parts of South Seattle. The region is 73% students of color. The Storytellers are recent alumni or current students from these communities. The 2021 Storytellers Project is a pilot program meaning there were lessons learned and more to look forward to.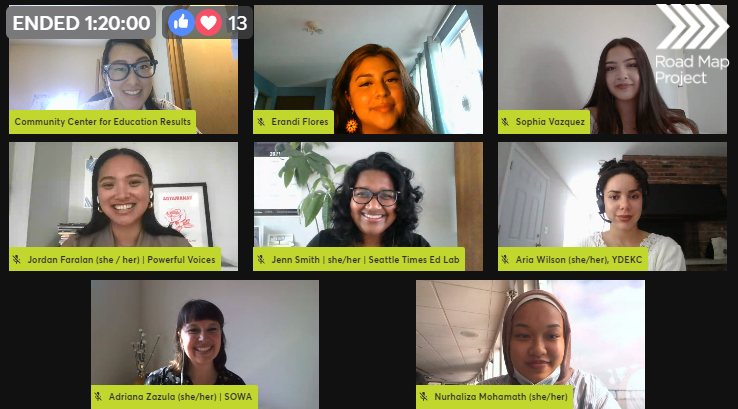 When asked what inspired The Storytellers Project, Julie Feng, Senior Communications Strategist with CCER and co-facilitator of the  Storytellers Project was very clear.

"Often in youth development and education, young people are included as something special or an afterthought. I believe they should be centered and foundational to programming…. Young people are already doing the work. They're learning, teaching each other, and organizing. Often we think we're teaching or 'giving' them something, but what they need is space and resources including financial support and encouragement." 
She hopes that participants take away from the workshop that young people can co-lead and not just be "voices."
"We've learned so much through this and we want to share what we've learned with as many people as possible… I hope we continue asking questions and moving the storytellers' ideas forward," said Feng.
The 2021 Bridge Conference offers 30 workshops from incredible thought leaders like the youth storytellers and CCER starting October 26 to October 29. We hope to see you there! Registration closes October 20.