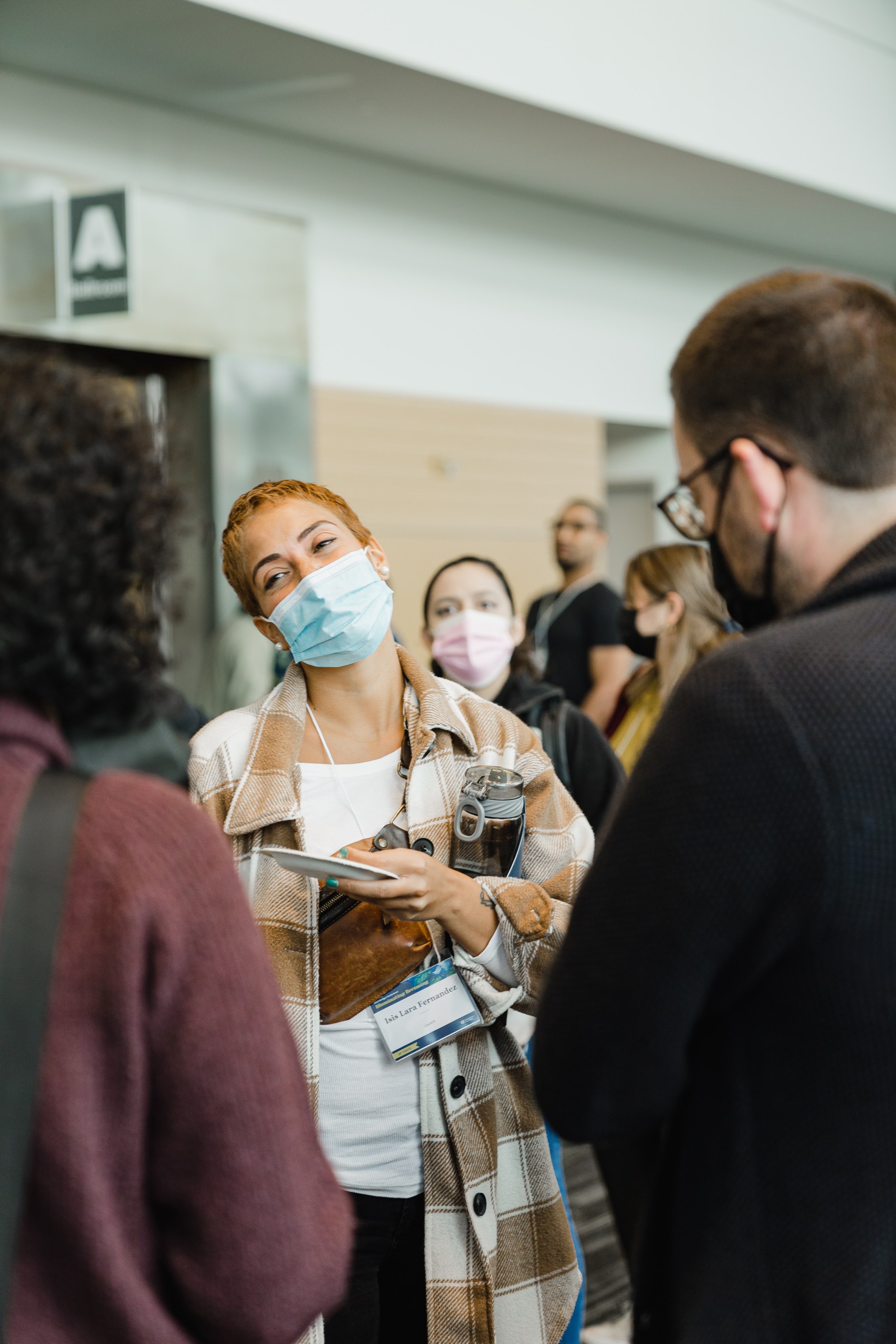 In summer of 2022, School's Out Washington launched the second iteration of the Best Starts for Kids (BSK) Expanded Learning initiative. We celebrated the distribution of over 16 million dollars in funding awarded across 62 different community programs throughout King County, and an in-depth guided experience of the Youth Program Quality Intervention (YPQI) process. Each incredible program provides high quality expanded learning opportunities for youth, ages 5-13, who are BIPOC and/or living in poverty in King County.
The 62 grantees hit the ground running with school and programs starting shortly after the funding announcement. The BSK Expanded Learning initiative is a dual-investment model, meaning that grantees receive both financial support and professional development support. Because of this, many grantees were not only starting off new programs with the start of the school year while adjusting to all the things that come along with receiving a large grant for their programs, but they were also beginning a brand-new Quality Improvement Pathways experience.
It was a very busy fall for everyone involved in the BSK Expanded Learning initiative, filled with remote onboarding, virtual trainings, hiring of new staff, and many zoom meetings. At the 2022 Bridge Conference, however, grantees and SOWA staff were finally able to come together in person for the first time at a special reception just for grantees, in addition to attending the other Bridge Conference workshops.
At the reception, grantees had the opportunity to meet each other, as well as SOWA staff, including the Best Starts for Kids team and their YPQI Coaches. Folks who entered the reception hall were greeted with tote bags, snacks, and a palpable energy of excitement among the crowd.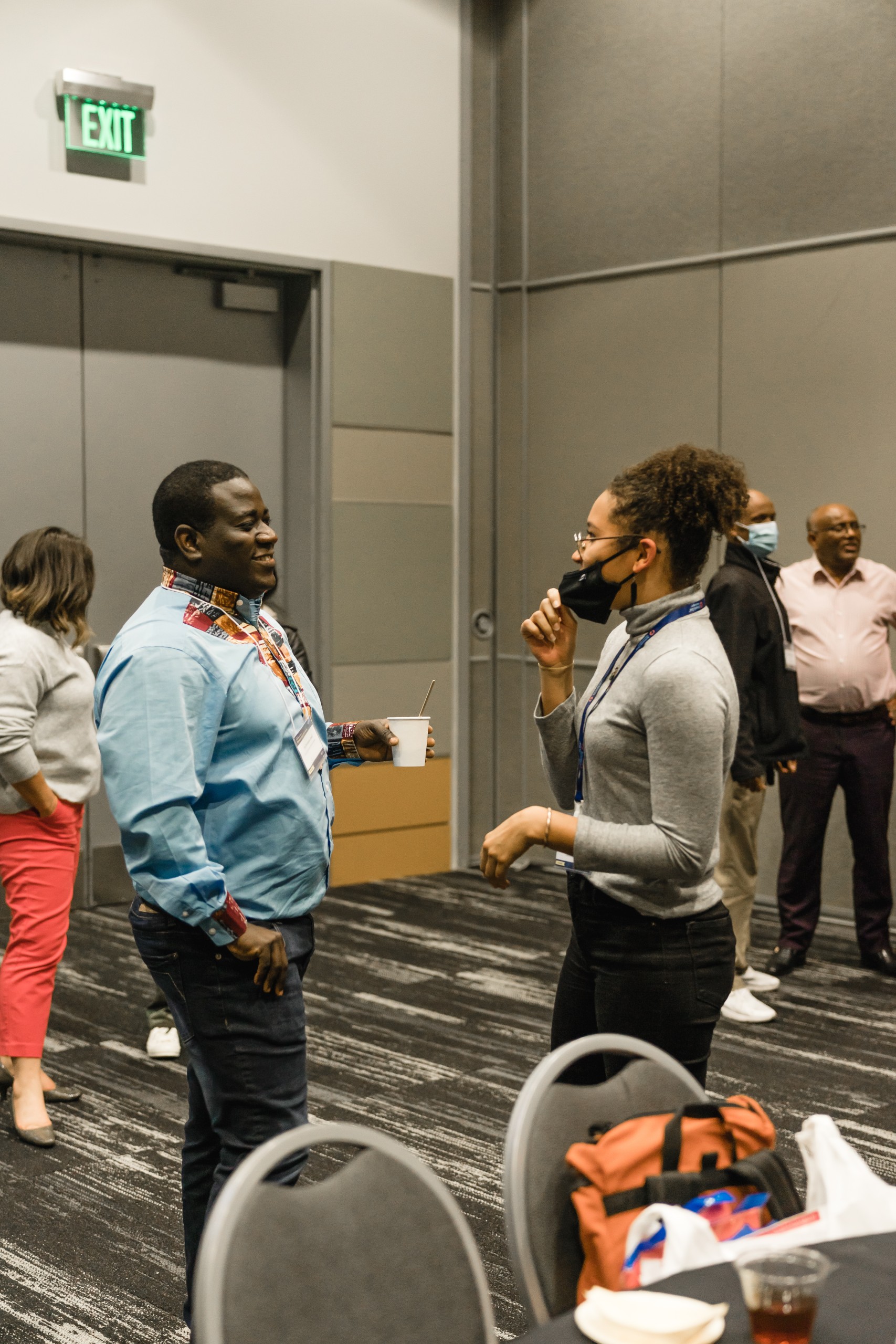 Grantees remarked positively on the conference and the reception, highlighting the excitement that the conference and the opportunity to connect in person with other grantees brought to their work.
"I thought the conference was a breath of fresh air," said Samiira Abdullahi, Executive Director at Diaspora Family Healing Network, one of the BSK Expanded Learning initiative grantees. "The speakers were fantastic and lit a fire in my heart to continue to provide programs that motivate and inspire BIPOC youth to reach their highest potential and improve social emotional learning. . . Most of all, I loved meeting the other grantees and being able to share our work and discuss how we can all benefit from connecting with each other regularly. I also appreciated meeting all the faces we came across in the onboarding process."
At the end of the BSK reception, the closing activity was to write a group poem, using the prompt: "As we launch the BSK Expanded Learning initiative, what is your hope for this community over the next three years?" Here is what they wrote:
Youth find and use their voices and become strong self-advocates.
Those entrusted with our youth are supported and self-care is encouraged.
Together we empower;
Together we connect;
Together we build community.
Wan is tagerna.
Wan is xidiidina.
Wan is diirigalina.
Sin miedo y con ganas.
We believe that empowerment at every level will create successful actions!
Over the next 3 years, we will create a safe, supportive foundation that is centered around youth voice that fosters transformational relationships resulting in youth success.
Nourish the seeds we are planting through connection, collaboration, and belonging.
Expanding opportunities through building connections and renewing the energy in our communities.
Living out our Promises through the Power of Progressive Partnerships.
A collaborative, diverse community that aims to help the youth grow into their potential.
Making a difference in the lives of our youth, as we all succeed together.
LEARNING.
GROWTH.
COMMUNITY.
BELONGING.
The group poem was a powerful way to end a celebration of the start of the BSK Expanded Learning initiative, alongside the incredible work being done among the grantee organizations to provide quality programming to youth across King County. School's Out Washington is excited to continue to work and grow with BSK grantees through June of 2025.