Southeast Seattle, especially the Rainier Valley area, is one of the most ethnically diverse neighborhoods in the country. With a population of 84,000, Rainier Valley comprises 40 different ethnic groups and 59 languages. Located at the Rainier Arts Center in the heart of it all is ADEFUA Cultural Education Workshop (ACEW).
ACEW's mission is to create, expand, and offer options for youth to enhance growth, personal development, and academic success through the study of African culture, music, and dance.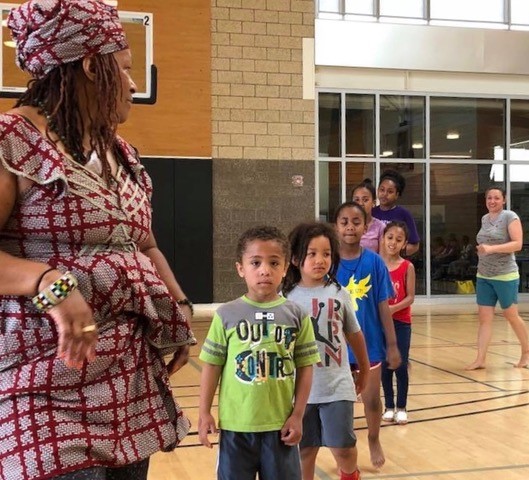 The organization is known for building education pathways for youth and families for the past 27 years. ACEW runs four key programs including "African Arts for All to See," an education-based program ranging from performances and workshops for schools and communities. Before the pandemic, the program included an annual 20-day excursion to West Africa to study arts, history, and culture.
ACEW also hosts Rites of Passage for girls of color ages 12-18 under their Youth and Family Empowerment program. The Rites of Passage support girls of color with resources, mentorship, and programming that will aid in their transition to womanhood. This looks like attaining skills such as financial management, knowledge of health and sexuality, and self-discipline.

During the summer months ACEW hosts a series of events such as the Arts Resource Fair. One can find these events in partnership with entities such as the City of Seattle, Office of Arts and Culture, Out of School Time Office, and Waterfront Seattle. ACEW's fourth and newest program is Rainier Valley Creative District.
Rainier Valley Creative District empowers Rainier Valley's artistic and cultural community by fostering collaboration, boosting collective visibility, and addressing economic inequity. The program shines a light on the importance of artistic and cultural preservation during a time when the area is facing rapid development, displacement, and gentrification.
"We are in the 98118 zip code," Afua Kouyate, ACEW's executive director shares. "This zip code is one of the most diverse zip codes in the United States. There is so much money and support that has been over our head and not dropped into the community as it should."
Rainier Valley Creative District is becoming a part of the solution. Backed by ACEW's historic efforts to provide year-round cultural activities to the community, this new district will contribute to the job and economic security of local performing artists.

The first project underway for Rainier Valley Creative District is the Summertime Mural Project. In partnership with Urban Artworks, the Rainier Valley Creative District will be hiring local artists from the area to paint five murals in Columbia City, Hillman City, Brighton, Dunlap, and Rainier Beach.  The artists will lead with youth and community members to create five murals that unite together to say "Rainier Valley Creative District Welcomes You." This is the beginning of what Afua envisions as a movement of arts, cultural groups, youth and families, supporters, and businesses.