In our 2021 Annual Report, Path & Purpose, we explore how through shared vision and purpose, connection, community, and persistence, our partners are creating equitable pathways for thriving youth across this beautiful state. Read the full report here.
---
The mission of the Salish School of Spokane (SSOS) is "dynamic Salish language revitalization powering cultural renewal and building a stronger, healthier community."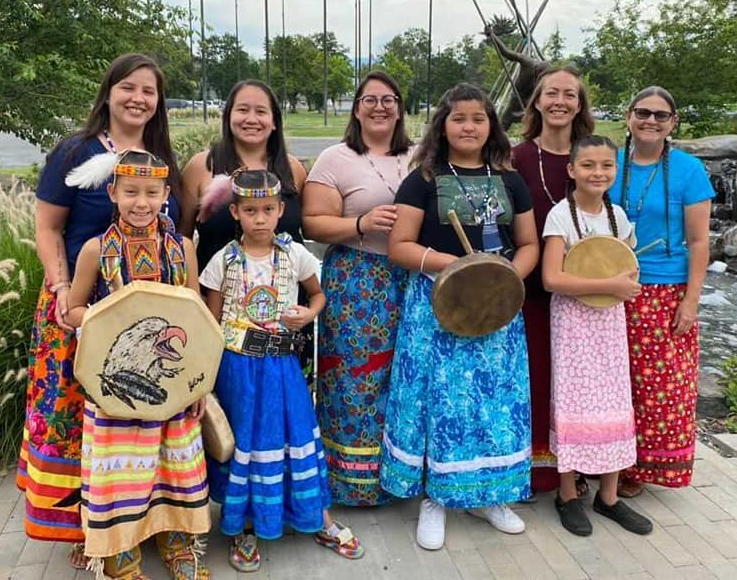 Of the 29 Salish languages of the Pacific Northwest, 16 no longer have surviving first-language speakers. SSOS offers invaluable Salish language immersion childcare and elementary school for Native American families in the greater Spokane area, working to preserve and revitalize the Southern Interior Salish languages of the region.
Since their beginning, Salish School of Spokane has always been directed and led by the community they serve. Their work is immediate and personal, and the impact is felt intimately. They've learned over the years that re-establishing intergenerational and cultural connections is key.

"Native Americans and their culture are not a thing of the past. Often, students read about Native American history, and it just ends, as if Native people are gone, and that's false. pútiʔ kʷu aláʔ – We are still here," said Salish School of Spokane Principal, Christopher Parkin.